As concerns grow over the rapid development of artificial intelligence, Republican presidential candidate Asa Hutchinson is highlighting the "positive potential" but also the "negative ramifications" of AI.
And Hutchinson, a former congressman who later served two terms as Arkansas governor, is urging Congress to act.
Hutchinson, who announced on Sunday that he would formally launch a presidential campaign later this month, spoke in the wake of a letter signed by Tesla CEO Elon Musk, Apple co-founder Steve Wozniak and other tech giants citing "profound risks to society and humanity" and called for a six-month pause to advanced AI developments.
The letter asked AI developers to "immediately pause for at least 6 months the training of AI systems more powerful than GPT-4." If the moratorium cannot be done quickly, "governments should step in and institute a moratorium," the letter added.
RAMASWAMY QUESTIONS BIDEN'S ABILITY TO HANDLE A.I. ISSUE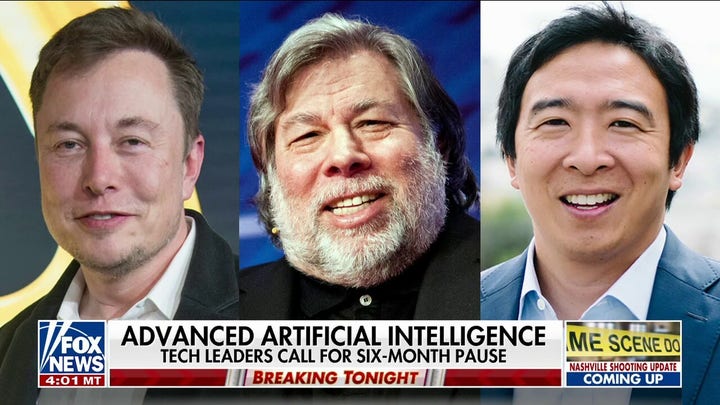 Video
The letter was issued by the Future of Life Institute and signed by more than 1,000 people, including Musk, who argued that safety protocols need to be developed by independent overseers to guide the future of AI systems. GPT-4 is the latest deep learning model from OpenAI, which "exhibits human-level performance on various professional and academic benchmarks," according to the lab.
ELON MUSK, APPLE CO-FOUNDER, OTHER TECH EXPERTS CALL FOR PAUSE ON 'GIANT AI EXPERIMENTS': 'DANGEROUS RACE'
"Powerful AI systems should be developed only once we are confident that their effects will be positive and their risks will be manageable," the letter said.
Since its release last year, Microsoft-backed OpenAI's ChatGPT has prompted rivals to accelerate developing similar large language models, and companies to integrate generative AI models into their products.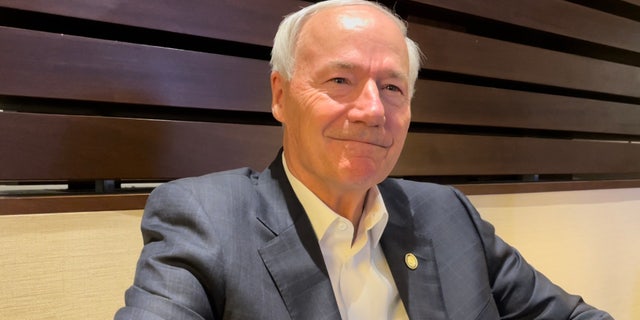 Republican Gov. Asa Hutchinson of Arkansas sits down for an interview with Fox News on July 13, 2022, in Portland, Maine (Fox News )
"I'm not a leading expert on AI, but I've seen enough to understand the positive potential but also the negative ramifications of it, which typifies new technologies," Hutchinson said Monday in a Fox News Digital interview.
He emphasized that he "would encourage Congress to have some robust hearing and to delve into this, and we always resist regulatory environment, but we've got to protect the integrity of our democracy, and if AI is worrisome in terms of privacy or integrity of our system, then we need to look at it."
Hutchinson is a former federal attorney turned two-term congressman who served as Drug Enforcement Administration administrator and Department of Homeland Security undersecretary under former President George W. Bush. He won election as Arkansas governor in 2014 and was re-elected four years later.
Former Rep. Mike Rodgers of Michigan, who's seriously mulling a 2024 Republican White House run, is also weighing in on the issue.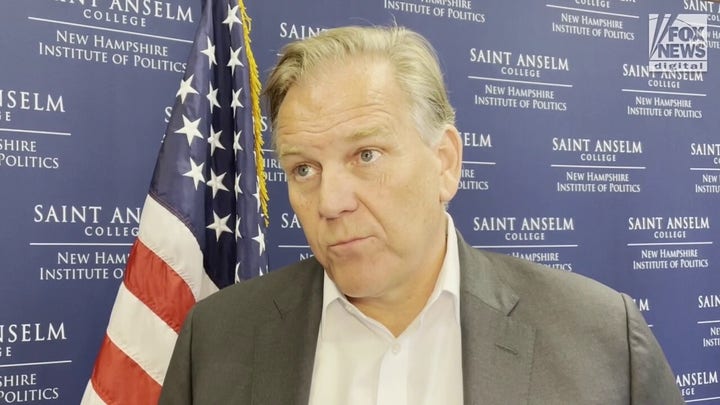 Video
"Where it gets scary is when it starts making other kinds of decision for you," Rogers said in a Fox News Digital interview on Wednesday. "We need to recognize what it is, what it's not, what it can be capable of and what it can't."
Rogers emphasized that "I do think we need to put some guardrails around this cognitive decision-making for AI, and we should do it soon." But he added that "we should not inhibit this machine learning based on data that's already there for a better outcome. So we have to separate the two, and we should and we can."
WHO'S IN AND WHO'S ON THE SIDELINES — YOUR GUIDE TO THE 2024 GOP PRESIDENTIAL NOMINATION RACE
Rogers was interviewed by Fox News during a two-day swing through New Hampshire, the state that holds the first presidential primary and second contest overall in the GOP's nominating calendar. Minutes earlier, Rogers had headlined a roundtable discussion of the key issues facing the nation that was hosted by the New Hampshire Federation of Republican Women. The event was held at the New Hampshire Institute of Politics, a must stop for over two decades for actual and potential White House contenders from both major political parties.
Rogers, who along with his wife formed a group called "Lead America" to try to remedy the growing discouragement with politics and find solutions to national problems, has been road testing his message and his suggested solutions in recent months with trips across the country, including stops in New Hampshire, as well as Iowa and South Carolina, which hold the first and third contests, respectively, in the GOP schedule.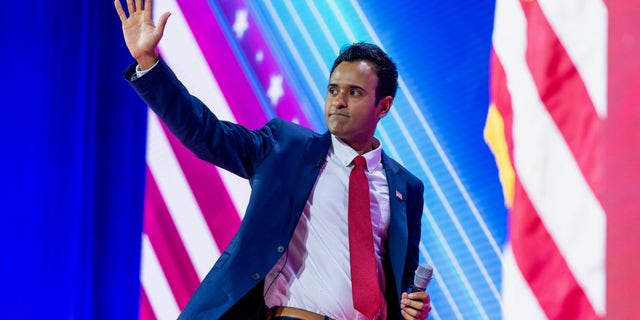 Vivek Ramaswamy departs after speaking at the Conservative Political Action Conference, CPAC 2023, Friday, March 3, 2023, at National Harbor in Oxon Hill, Maryland.  ((AP Photo/Alex Brandon))
Republican presidential candidate Vivek Ramaswamy doubts that President Biden "has the capacity to get his arms around this issue."
"I don't think it's going to be an issue that he or . . . this administration are going to be able to wrap their heads around," Ramaswamy said in an interview late last month with Fox News Digital.
Ramaswamy, a multimillionaire, best-selling author and conservative political commentator who launched his GOP presidential campaign last month, emphasized that the concern with AI "is that in the name of advancing human flourishing and prosperity, we will create some of the greatest risks to human flourishing and prosperity."
However, Ramaswamy noted, "I think the U.S. can take some basic steps towards limiting the risk."
At the top of Ramaswamy's list includes educating the U.S. public on a widespread basis against ceding authority to AI.
CLICK HERE TO GET THE FOX NEWS APP
"We don't allow visually human characteristics to be attached to AI," he added. "If you're creating AI to conduct interfacing with human beings, I think it's very important that AI not assume human like characteristics in the user experience."
He also stressed that "the U.S. does not apply constraints to the development of AI that China is not also adopting. . . . I think those are examples of basic, sensible steps, that we can take without putting ourselves at a competitive disadvantage."