A 63-year-old Oklahoma man is behind bars after admitting to the possession of thousands of images of child pornography.
Billy Hatch, a resident of Enid, Oklahoma, was charged with aggravated possession of child pornography this week after police say they found 2,000 child porn files on his devices, Fox 25 Oklahoma reported.
Police allege that Hatch downloaded a file that is known to the state's Internet Crimes Against Children Unit which allowed them to obtain a warrant to search his home.
When police contacted Hatch, they say he was not surprised to see them.
POLICE CAPTAIN ALLEGEDLY SENT PENIS PHOTOS, OFFERED FEMALE DETECTIVE FAVORS FOR PANTIES: LAWSUIT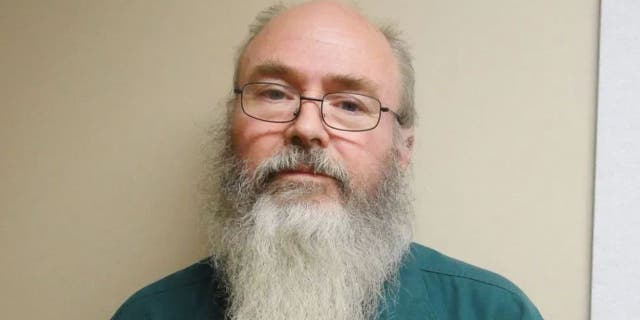 Billy Hatch, 63, is charged with aggravated possession of child pornography. (Garfield County Jail)
"Detectives seized two laptops and over one hundred storage devices, including thumb and flash drives," Cass Rains, the Enid Police Department's Public Information Officer, said.
As of Friday night, Hatch was in the Garfield County Jail without bond.
PENNSYLVANIA HIGH SCHOOL TRACK COACH ALLEGEDLY HAD SEX WITH STUDENT FOR YEAR: COPS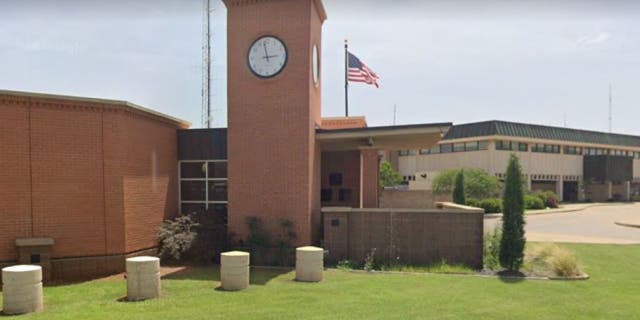 Enid Police Department  building (Google Earth)
Police say they are investigating the situation as part of a larger child pornography ring but have not made any other arrests.
Police in Enid say it is the biggest child porn case they have ever seen.
CLICK HERE TO GET THE FOX NEWS APP
"We are proud of the work that Det. Wilson does for the department," Rains said. "We do this to protect children in Enid and children everywhere."