The special prosecutors in Alec Baldwin's "Rust" shooting case clarified that although the charges have been dropped against him, it "does not absolve" him of "criminal culpability" in the deadly on-set shooting.
"Over the last few days and in preparation for the May 3, 2023, preliminary hearing, new facts were revealed that demand further investigation and forensic analysis in the case against Alexander 'Alec' Rae Baldwin, III," Jason Lewis and Kari Morrissey said in a late Thursday statement sent to Fox News Digital soon after news broke that the actor's involuntary manslaughter charges were being dropped.
The statement continued, "Consequently, we cannot proceed under the current time constraints and on the facts and evidence turned over by law enforcement in its existing form."
The special prosecutors said they "therefore will be dismissing the involuntary manslaughter charges against Mr. Baldwin to conduct further investigation. This decision does not absolve Mr. Baldwin of criminal culpability and charges may be refiled. Our follow-up investigation will remain active and on-going."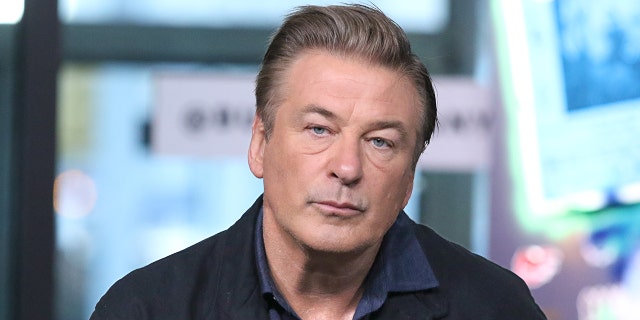 The special prosecutors in Alec Baldwin's "Rust" case said he hasn't be absolved by the dropped charges, and they plan to continue to investigate "new facts." (Jim Spellman/Getty Images)
Earlier Thursday, Baldwin's lawyers told Fox News Digital in a statement, "We are pleased with the decision to dismiss the case against Alec Baldwin and encourage a proper investigation into the facts and circumstances of this tragic incident."
Soon after Baldwin's legal team made the announcement, the 65-year-old posted a tribute to his wife.
"I owe everything I have to this woman," Baldwin captioned a photo of him holding Hilaria inside a restaurant from about a year after they met.
"(and to you, Luke)," he added, likely referencing his attorney, Luke Nikas.
The "30 Rock" actor and Hilaria Baldwin have been married for 11 years and have seven children together.
ALEC BALDWIN WILL RETURN TO 'RUST' SET THIS WEEK AS FILMING RESUMES AFTER FATAL SHOOTING
Hilaria also posted a photo of the two of them embracing while she sits in his lap. She captioned it simply with a heart emoji.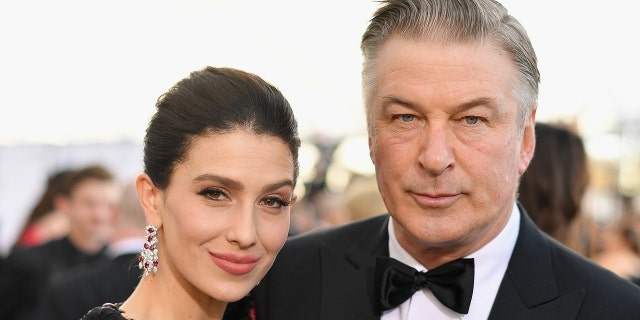 Alec Baldwin said he owes his wife "everything." Baldwin's Instagram post came after the charges were dropped against him in the "Rust" case. (Mike Coppola/Getty Images for Turner)
Baldwin had been charged with two counts of involuntary manslaughter after a Colt .45 that Baldwin was holding fired and fatally struck cinematographer Halyna Hutchins during a rehearsal for the period Western "Rust" in October 2021 in New Mexico. Baldwin has always maintained he didn't fire the antique gun.
 
 

 
 
View this post on Instagram
 

 
 
 

 
 

 
 
 

 
 

APP USERS CLICK HERE TO SEE PHOTO
 
 

 
 
View this post on Instagram
 

 
 
 

 
 

 
 
 

 
 

APP USERS CLICK HERE TO VIEW PHOTO
On Thursday, Baldwin returned to the set of "Rust," now in Montana, for the first day of filming. Principal photography began roughly a year and a half after the production was halted due to Hutchins' on-set death.
"The production will continue to utilize union crew members and will bar any use of working weapons and any form of ammunition," Melina Spadone, attorney for Rust Movie Productions, told Fox News Digital in a statement. "Live ammunition is — and always was — prohibited on set."
The charges were reportedly dropped after Baldwin's legal team allegedly presented evidence to prosecutors that showed the prop gun Baldwin was using had been modified before the deadly rehearsal, which would make it hard to prove he had fired the fatal shot, Variety reported, citing a source.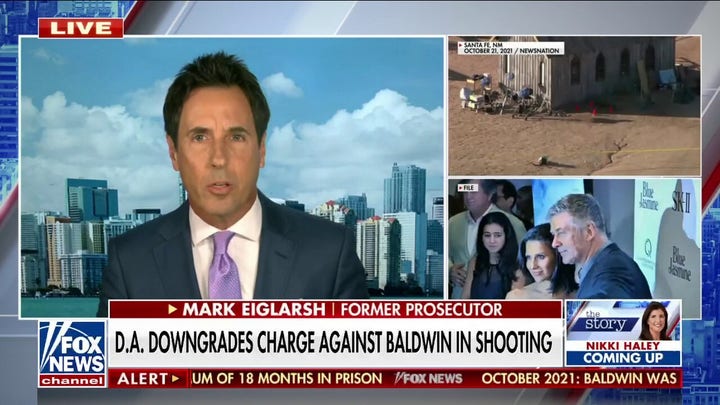 Video
The alleged evidence is in stark contrast to an FBI forensic report. Last year, the FBI conducted an accidental discharge test and determined the gun used in the fatal shooting "could not be made to fire without a pull of the trigger," the FBI's forensic report stated, according to ABC News.
The test showed that when the .45 Colt caliber F.LLI Pietta single-action revolver's hammer was in the quarter and half-cock positions, the gun would not fire without the trigger being pulled. When the hammer was in the fully cocked position, the gun "could not be made to fire without a pull of the trigger while the working internal components were intact and functional," according to the outlet.
Fox News Digital has reached out to representatives for Baldwin for comment.
ALEC BALDWIN SLAMS HALYNA HUTCHINS' FAMILY AS 'MISGUIDED' IN REQUEST TO DISMISS WRONGFUL DEATH LAWSUIT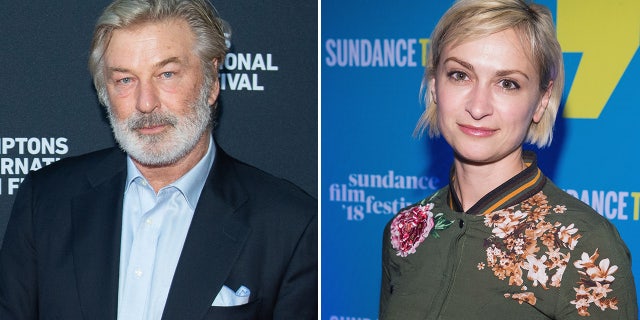 Alec Baldwin had been charged with involuntary manslaughter in the October 2021 death of cinematographer Halyna Hutchins. (Mark Sagliocco/Getty Images for National Geographic/Mat Hayward/Getty Images for AMC Networks)
CLICK HERE TO SIGN UP FOR THE ENTERTAINMENT NEWSLETTER
The Santa Fe County Sheriff's Department spent over a year investigating how live rounds made it onto the movie set. Armorer Hannah Gutierrez-Reed and assistant director Dave Halls were the only other crew members believed to have handled the gun that fired on set.
Halls allegedly handed Baldwin a .45 revolver, telling him that it was "cold," or safe. Prior to that, Gutierrez-Reed spun the cylinder to show Halls what was in the gun, her lawyer said.
Halls accepted a plea deal while Gutierrez-Reed was charged with involuntary manslaughter. The armorer's lawyer told Fox News Digital on Thursday the charges against Gutierrez-Reed have not been dropped. They added that they "fully expect" her to be "exonerated" by the end of the investigation.
In the special prosecutors' statement on Thursday, they noted that "charges against Hannah Gutierrez-Reed remain unchanged."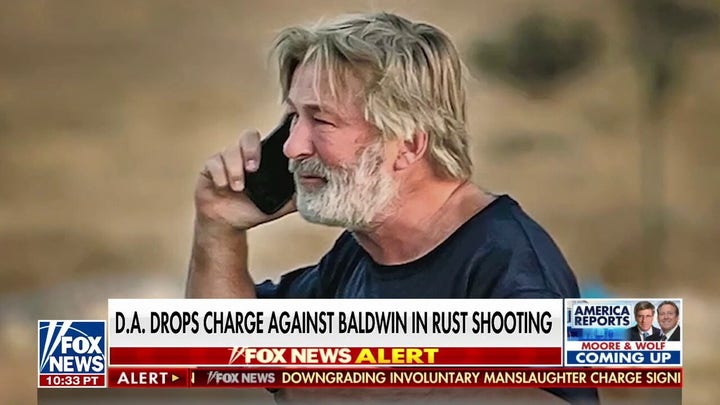 Video
Previously, a firearms enhancement charge against Baldwin had been dropped by the prosecution after his lawyers argued it was "unconstitutional" because it had not been New Mexico law at the time of the shooting.
CLICK HERE TO GET THE FOX NEWS APP
Later, the original special prosecutor was removed and District Attorney Mary Carmack-Altwies stepped down. Baldwin's lawyer argued that Rep. Andrea Reeb could not simultaneously serve as the special prosecutor and as a member of the New Mexico House of Representatives. Two new special prosecutors were later appointed.
Fox News Digital's Rebecca Rosenberg, Janelle Ash and Lauryn Overhultz contributed to this report.