The emergence of generative AI is opening a whole new world of life hacks.
The most recent trick in the book is spawning AI-generated recipes, meal plans and even grocery lists from ChatGPT.
A hack recently went viral on TikTok after user Mellyssa Viele posted a video about how she used ChatGPT to create a diet-specific, seven-day meal plan.
CHATGPT FOR HEALTH CARE PROVIDERS: CAN THE AI CHATBOT MAKE THE PROFESSIONALS' JOBS EASIER?
Viele prompted the chatbot to come up with a plan that is endometriosis-friendly, good for hormone imbalances in women and helps reduce inflammation.
ChatGPT was quick to fill Viele's request, whittling down the meal plan each time she asked for something new, such as keeping each day under 1,700 calories and incorporating snacks.
"It just keeps getting better and better," she said in the video. "This thing is so smart."
Viele explained that she continued to feed ChatGPT input on what she liked, including removing tuna from the mix, until she was satisfied with meals for all seven days.
CHATGPT AND HEALTH CARE: COULD THE AI CHATBOT CHANGE THE PATIENT EXPERIENCE?
ChatGPT even took into consideration how some dinners could be eaten as leftovers for lunch the next day.
Viele then asked ChatGPT to create a grocery list according to the specific meal plan it had created.
"It gives me a grocery list … of every single ingredient, everything that I need," she said.
"And it categorizes by produce, pantry, meats."
Viele's TikTok video currently has nearly 3 million views. She told Fox News Digital that, as a person who works in tech, ChatGPT immediately intrigued her.
"I probably have asked ChatGPT 200 questions before landing on the idea of using it for meal plans and workout plans," she wrote in a text message.
AI HEALTH CARE PLATFORM PREDICTS DIABETES WITH HIGH ACCURACY BUT 'WON'T REPLACE PATIENT CARE'
As an endometriosis sufferer of nearly 10 years, Viele said she'd done months' worth of research to nail down a diet that would help reduce inflammation, pain and bloating.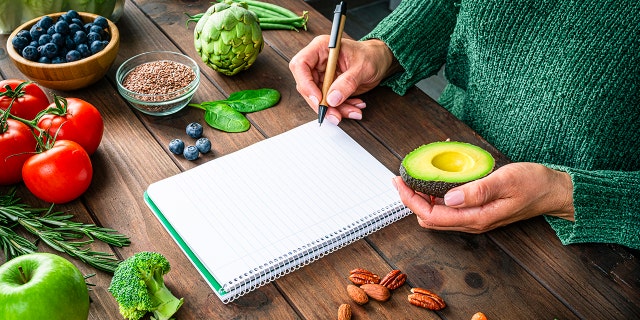 Viele asked ChatGPT to create a seven-day meal plan for her that is endometriosis-friendly, good for hormone imbalances in women and helpful in reducing inflammation. (iStock)
"I had a rough idea of what foods are good [for endometriosis] and which to avoid," she said.
"But putting it all together in a cohesive schedule/plan was a bit tedious, so ChatGPT impressed me there."
Viele encouraged others to try out ChatGPT for meal planning and recipe building.
AI AND HEART HEALTH: MACHINES DO A BETTER JOB OF READING ULTRASOUNDS THAN SONOGRAPHERS DO, SAYS STUDY
"Like everything, use self-discretion and your own judgment," she added. "It should be used as a helpful tool, not as the whole truth."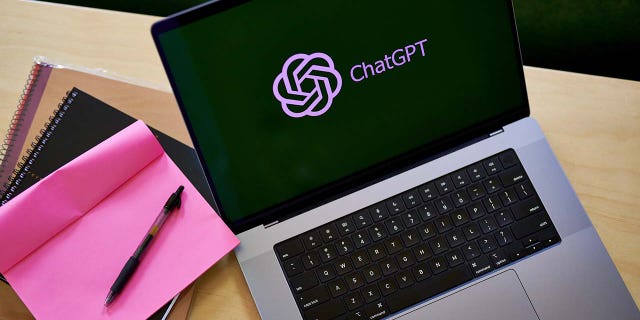 The ChatGPT logo on a laptop computer arranged in the Brooklyn borough of New York, US, on Thursday, March 9, 2023. (Gabby Jones/Bloomberg via Getty Images)
Tech expert Mike Pell, director of The Microsoft Garage, reacted to the life hack in an email sent to Fox News Digital.
He considered it a "great example of how ChatGPT is becoming a valuable tool for everyday things."
He also said, "Seeing the wonder at how well it did and the excitement of [Viele's] realizing what's now possible is priceless."
CLICK HERE TO SIGN UP FOR OUR LIFESTYLE NEWSLETTER
Pell emphasized Viele's realization of the "level of detail and clever choices" spawned by ChatGPT to complete her request.
He added, "Systems like this will continue to learn from these early interactions and improve over time."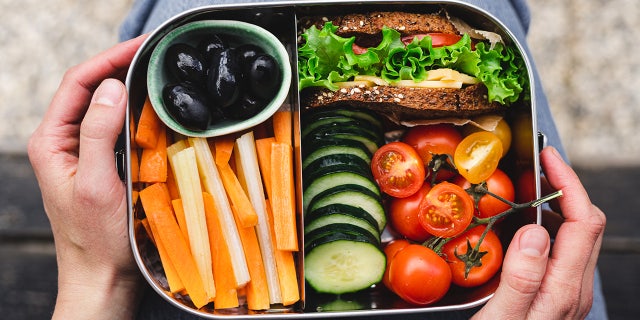 "While ChatGPT may be a resource for developing a healthier meal plan, I would like to see more conversation between patient, licensed nutritionist and physician to determine what is best for the patient," said one doctor. (iStock)
Nicole Saphier, M.D., a Fox News medical contributor and board-certified radiologist who also serves as director of breast imaging at Memorial Sloan Kettering Cancer Center-Monmouth in New Jersey, told Fox News Digital, "Diet, exercise and overall lifestyle are crucial when it comes to maintaining certain health ailments. I encourage anyone suffering from acute or chronic diagnoses to improve their diet to include more nutritious foods and decrease foods that may increase bodily inflammation."
"The problem I foresee with ChatGPT and other AI is that it is ultimately biased."
She added, "While ChatGPT may be a resource for developing a healthier meal plan, I would like to see more conversation between patient, licensed nutritionist and physician to determine what is best for the patient."
Dr. Saphier said further, "The problem I foresee with ChatGPT and other AI is that it is ultimately biased. Ultimately, those companies that pay for more advertisements will be incorporated into the algorithms."
She noted, "While the recipe and foods may be healthy, often there are less expensive options that will have similar effects on one's health."
"Nutrition education is extremely personalized — and should take into account individualized needs."
Registered dietician and nutritionist Nikita Kapur of Compass Nutrition in New York City told Fox News Digital, "I think ChatGPT can be a good tool to gather some general information and broad meal ideas and recipes, etc. However, nutrition education is extremely personalized — and should take into account individualized needs, medical history, nutrition history and other social determinants of health, which such tools are just not capable of doing."
CLICK HERE TO GET THE FOX NEWS APP
She added, "Our nutrition assessment is very thorough and takes into consideration a patient/client's individual needs, medical history, current medications, labs, relationship to food, behaviors and barriers, etc., based on which specific nutrition and diet recommendations are made."
Kapur also said, "So I still believe the experience and expertise that a credentialed registered dietitian has to offer is still critical in providing personalized and holistic care."