Officials at San Francisco State University (SFSU) drew fierce scrutiny after they canceled a conservative speaking event just two weeks after NCAA champion swimmer Riley Gaines was attacked by a mob on campus.
Jon Root, a Turning Point USA contributor, was supposed to speak at the college Wednesday night, but the school's last-minute cancellation forced him to deliver his remarks off campus.
He joined "Fox & Friends First" Thursday to discuss the sequence of events, and why students' First Amendment rights are under "assault" in university classrooms.
RILEY GAINES BLASTS SF STATE FACULTY MEMBER WHO CALLED PROTESTS AT HEART OF INCIDENT 'PEACEFUL'
"There was an assault on Riley Gaines, and now there's an assault on free speech," Root told Todd Piro Thursday. "And I think what we're seeing right now, too, is they actually are holding to their values if their values are intolerance and fascism, because they're trying to vilify the TPUSA chapter."
"The last thing we want to see is people get hurt or turn into a situation where there's violence, and it affects everybody that's involved."
Leading up to the event, Root said the university told TPUSA chapter members that they would not be granted the speaking space, previously granted for the Riley Gaines event, and they would face "disciplinary action" if they proceeded with the event.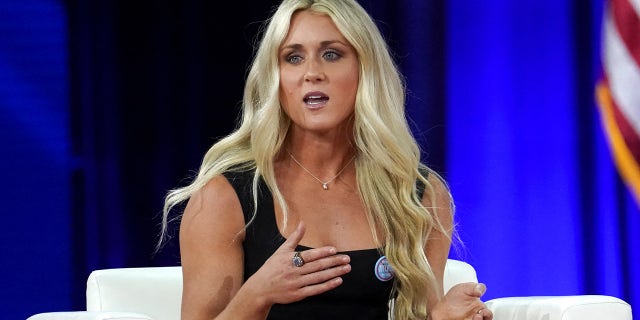 SEC champion swimmer Riley Gaines speaks during the Conservative Political Action Conference (CPAC) in Dallas, Texas, Aug. 6, 2022. (Reuters/Go Nakamura)
Eventually, the organization was forced to hold the discussion off-campus, where Root said almost 100 people attended.
"They left basically everything all chalked up with trans rights are human rights," Root said. "They had BLM all over the place. They had pro-choice all over the place, and then we were forced to move it off campus. The park ended up shutting down. Then we moved it right across the street."
ATHLETE RILEY GAINES PROTESTED AT UNIVERSITY OF PITTSBURGH: 'I'M DOING SOMETHING RIGHT'
"There was just under 100 people that showed up, and I think everybody that needed to show up, showed up," he continued. "We had a few protesters and there were some actual fruitful discussions, which is the only way we really move forward here."
Despite the threat of disciplinary action, Root argued school officials likely wanted his speech to take place on campus anyway, so the conservative group could become a scapegoat for the inevitable chaos that would ensue surrounding the event.
"I think all they wanted us to do was potentially try to put on an event on campus, blame us for the violence, blame us for the pushback, because that's exactly what they did with the Riley Gaines event," Root said.
"And the last thing kids should ever be fearing is the fact that they won't be able to get a diploma just because they want to have a conservative speaker on campus that exercises the right of free speech and tries to protect women's spaces, protect women's sports, and try to have some diversity of thought."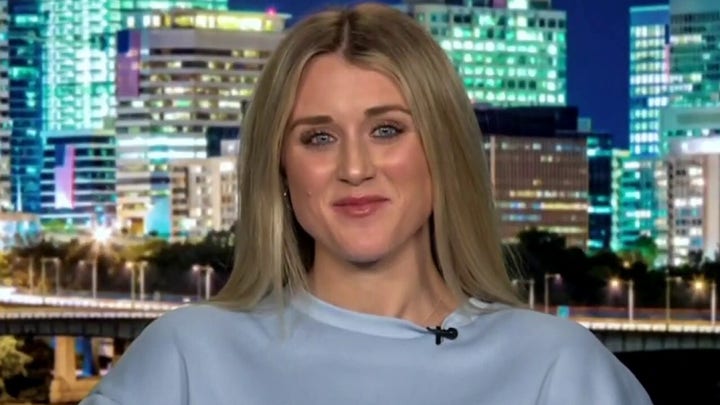 Video
"For a school that cares so much about diversity, diversity of thought is out the window," he continued.
SWIMMER RILEY GAINES SLAMS ESPN FOR LIA THOMAS WOMEN'S HISTORY MONTH SEGMENT
Ahead of the event, SFSU President Lynn Mahoney warned students about the event, and even placed "notice" signs around campus to spread the word about Root's speech.
"Turning Point USA is hosting a speaker whose message many here will find abhorrent," she told students. "I know that having speakers that disagree with our core values can be frustrating, but it is unjust to then redirect it at our own SF state community members."
Gaines was barricaded in a university classroom for hours shortly after being stormed by hundreds of protesters following her speech at the same school earlier this month.
She said she was "ambushed" and physically assaulted by a man in a dress after she delivered a speech on preserving fairness in women's sports.
CLICK HERE TO GET THE FOX NEWS APP
Despite the severity of the incident, Gaines told Tucker Carlson earlier this month the violent protest would not "deter" her efforts.
"They don't like conservatives at all," Root argued. "And Riley Gaines, I saw her out at the women's swimming championships. I saw that when she took the podium with Lia Thomas. I knew that at that point, Riley Gaines could become one of the most prominent female athlete speakers we see maybe in our lifetime."
"And I did something today that San Francisco State refused to do. I condemned the violence against Riley Games. Then I actually called out the radical trans activists that held her hostage… held her for ransom, and actually assaulted her," he continued. "And it's not really that difficult to see these videos and call out wrongs."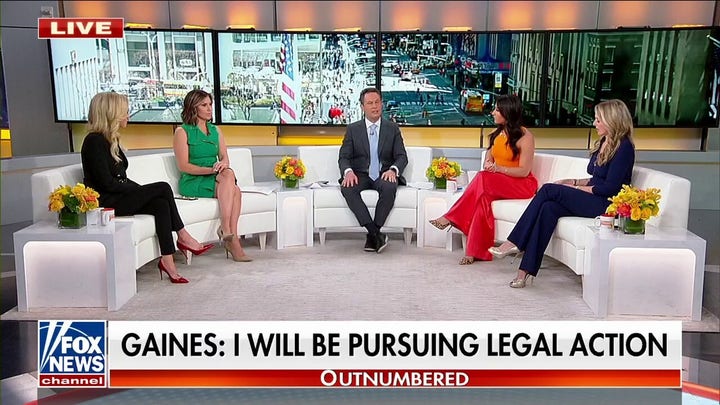 Video