Before Beyoncé, there was Donna Summer, an innocent church girl who catapulted to fame as music's bad girl and "Queen of Disco" during the hedonistic '70s era.
But the pop star struggled behind closed doors — and at one point contemplated taking her own life.
"In order to understand the greatness and magnitude of her triumphs, you also have to know the lows," the late star's daughter, Brooklyn Sudano, told Fox News Digital. "You also have to know what we had to work through and overcome in order to get there and why she decided to do certain things."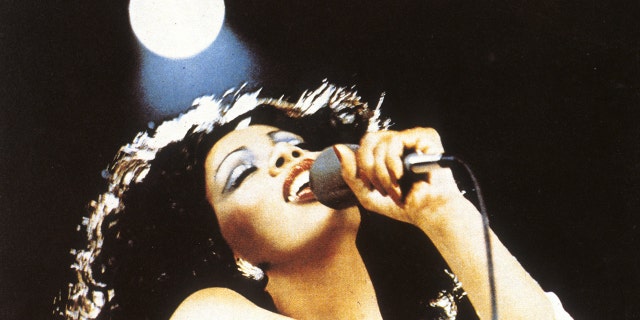 Donna Summer is the subject of a new documentary by her daughter Brooklyn Sudano and Oscar-winning director Roger Ross Williams. (GAB Archive/Redferns)
Summer passed away in 2012 at age 63 from lung cancer. It was a shock to both fans and many friends as the singer kept her diagnosis a secret, only telling her husband and children. She is now the subject of a new documentary premiering Saturday on HBO and HBO Max titled "Love to Love You, Donna Summer."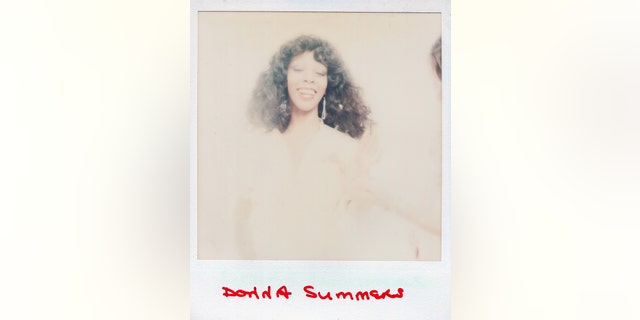 Summer got her start singing in a church choir before finding fame in Europe. (Ginny Winn/Michael Ochs Archives/Getty Images)
Summer recorded the breathy, lovemaking anthem while lying on her back on the studio floor with the lights out, The New York Times reported. According to the outlet, she imagined Marilyn Monroe cooing the lyrics. The 17-minute single contained more than 20 simulated orgasms. She soon released two albums, "A Love Trilogy" and "Four Seasons of Love." With songs like "I Feel Love," "Hot Stuff" and "Bad Girls," Summer was promoted as a sex goddess.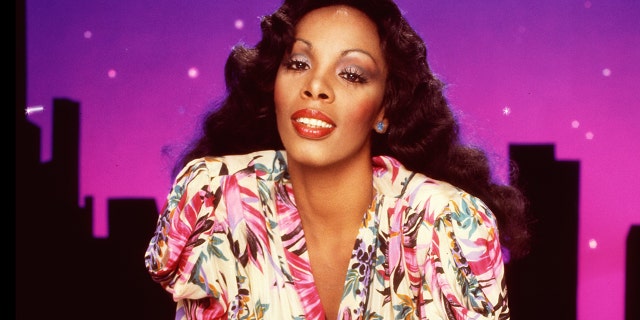 Summer passed away in 2012. (Harry Langdon/Getty Images)
"I think in order to portray something like that and own it in the way that she did, it has to be a part of you," Sudano explained. "So I don't think that part of it was fake. It was just one part of her, one facet of her ability and charm. I think the struggle was that she was then put in a box as a performer… I don't think she realized how big [things would get], but she understood that there was a door there."
As Summer's highly erotic tune was played in nightclubs, she often thought of her religious upbringing. According to reports, her father once smacked her for wearing red nail polish because "that's what whores wore."
"Another 10 seconds, and I would have been gone," Summer later admitted. "I felt God could never forgive me because I had failed him. I was decadent, I was stupid, I was a fool. I just decided that my life had no meaning."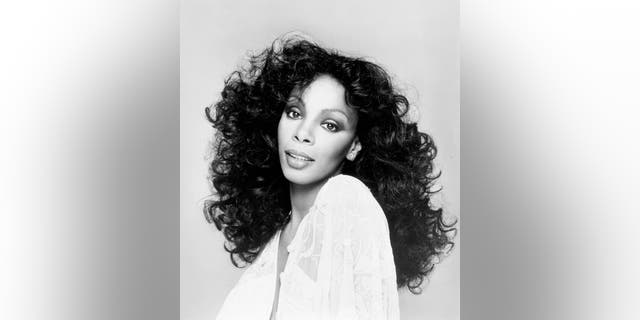 Summer contemplated taking her own life before she became a born-again Christian. (Michael Ochs Archives/Getty Images)
Sudano said it was important to address her mother's trauma in the film in the hope it will encourage others struggling to speak out.
"It was multiple years with the pastor," she said. "This was stuff I had heard about as I got older about my mother. As we said in the film, there were a lot of secrets. There were a lot of things we didn't talk about. But you're dealing with the trauma, whether you know what the trauma is or not. And so, it was really important to flesh that out, for the audience to understand what she was carrying and had to overcome… I thought it was very important to tackle those things and show our family working through some of those things… If we can talk about it, maybe that will permit somebody else to talk about it as well."
Sudano and Williams tracked down Mühldorfer, who spoke out in the film.
"I hit her, and I never could forgive myself," he is heard saying.
'50S STAR TERRY MOORE RECALLS 'CRUEL' EX HOWARD HUGHES: 'HE DID SO MANY THINGS THAT HURT ME'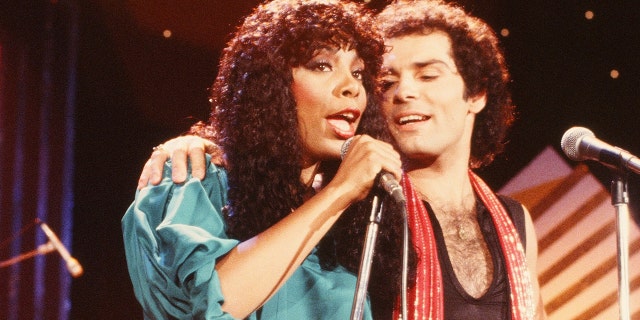 Summer and Bruce Sudano married in 1980. The union lasted until her death. (Michael Ochs Archives/Getty Images)
When the decadent '80s era rolled in, Summer focused on family. She married Bruce Sudano in 1980 and welcomed two daughters. She was already a mom to one daughter from her previous marriage. Summer also became a born-again Christian.
Despite her ongoing popularity, Summer became the subject of scandal when she was quoted as describing AIDS as punishment for homosexuality. Many of her LGBTQ+ followers boycotted her music as Summer repeatedly, and at times tearfully, denied making the statement. She later reconciled with gay organizations, The New York Times reported.
"The gay comments were a misconception," said Williams. "Donna had a lot of gay friends. I remember interviewing one of her close friends whom she knew from back from her days on 'Hair.' I remember him saying that she had gone through her religious reawakening, but she also took him out to gay bars… Donna loved everyone… I think people see this glamazon, but… she's not at all what you think."
Summer's last dance, as it were, was 2010's "To Paris with Love," her final single.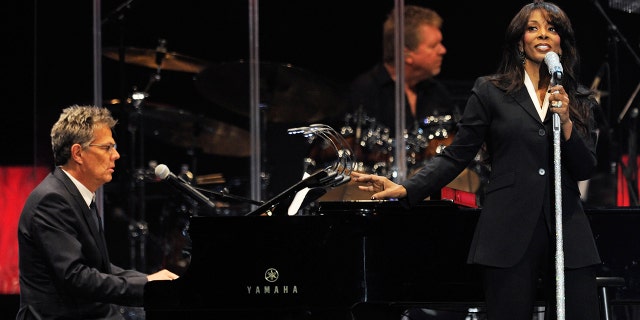 Producer/composer David Foster and Summer perform during the "David Foster and Friends" concert at the Mandalay Bay Events Center in Las Vegas on Oct. 1, 2011. (Ethan Miller/Getty Images)
"I was a huge Donna Summer fan, [but] I only knew her as the 'Queen of Disco,'" said Williams. "What surprised me the most was that she was so much more than that… She was this complex artist and disco put her in a bit of a box. She continuously broke out of that box. She doesn't necessarily get the credit that she deserves. It was like discovering a whole new artist that I thought I knew."
If you or someone you know is having thoughts of suicide, please contact the National Suicide Prevention Lifeline at 1-800-273-TALK (8255). The Associated Press contributed to this report.