Bidding for the last motorcycle Elvis Presley ever bought ran out of gas when it came up for auction on Saturday night.
Elvis purchased the 1976 Harley-Davidson FLH Bicentennial in California in August 1976, a year before his death.
The special edition bike is one of 750 like it that were built, but has a custom paint job that was ordered by The King.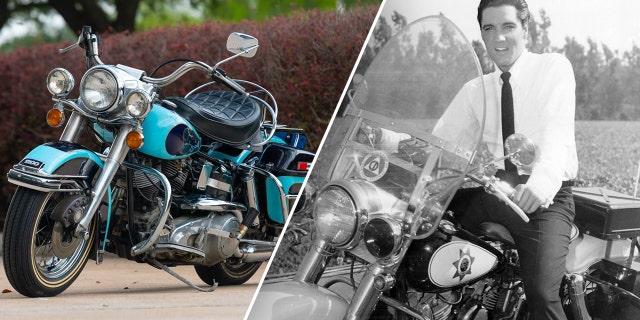 Elvis owned several Harley-Davidsons.  ((Mecum Auctions and Sunset Boulevard/Corbis via Getty Images))
It was later purchased by a hotel owner in Wildwood, New Jersey, who kept it on display in the lobby for several years, then resold several times before ending up in the Pioneer Museum in Murdo, South Dakota, It was part of the collection until 2019, when it was auctioned for $800,000.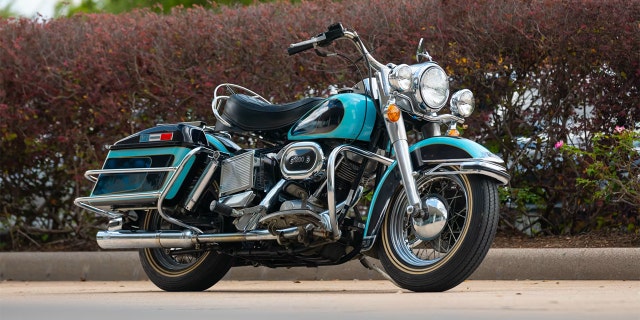 Presley's bike previously sold for $800,000. (Mecum Auctions)
The Harley-Davidson was put up for auction on Saturday, May 20 at the Mecum Auctions event in Indianapolis, where expectations were high.
CLICK HERE TO SIGN UP FOR THE FOX NEWS AUTOS NEWSLETTER
The record price ever paid for a Harley-Davidson is $935,000 for a 1908 "strap tank" that was sold at a Mecum event in Las Vegas this January, and Presley's bike seemed prime to beat it. However, the bidding topped out at $300,000, which was below the reserve set by the consignor, so a sale was not made.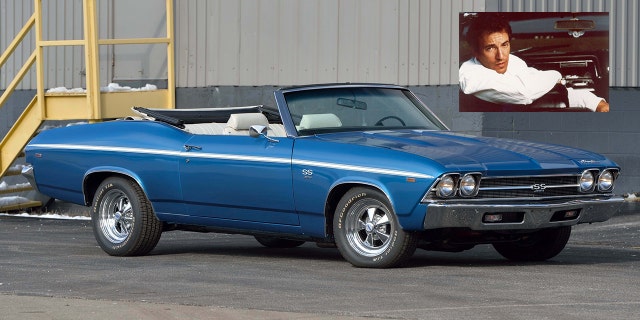 Springsteen owned the Chevelle from 1981 to 1987. (Mecum Auctions/Getty Images)
A 1969 Chevrolet Chevelle SS convertible that was owned by Bruce Springsteen from 1981 to 1987 went for $302,500, which is about three times what a similar car is worth without the celebrity connection.
CLICK HERE TO GET THE FOX NEWS APP
It is not known if or when the owner of Presley's Harley-Davidson will try to reach the top of the sales charts again.