Ford's electric truck plans are speeding ahead.
Along with an all-new electric pickup Ford CEO Jim Farley called a "Millennium Falcon with a back porch," the automaker is working on a similarly speedy-sounding SUV.
Ford's new chief officer of EVs and digital systems, Doug Field, who is a veteran of both Tesla and Apple, revealed several details about the brand's upcoming electric three-row utility vehicle.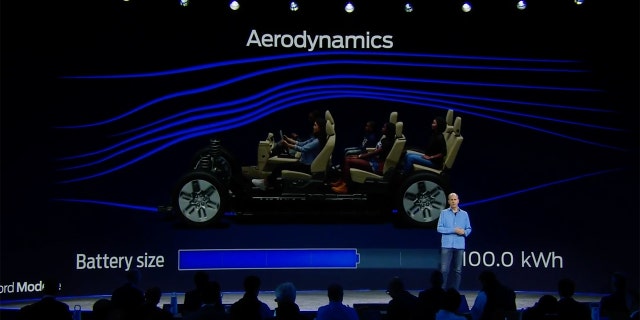 Ford optimized the aerodynamics and mass of the three-row SUV to improve its efficiency. (Ford)
"We could've converted an Expedition into an EV, but it wouldn't have made for a very good EV and it wouldn't have made for a very good Expedition," Field said.
Field said the gas-powered Expedition will continue to target customers who need to carry a lot of people while towing things over long distances, and that it would require a battery that's too big, heavy and expensive to provide an efficient and affordable solution.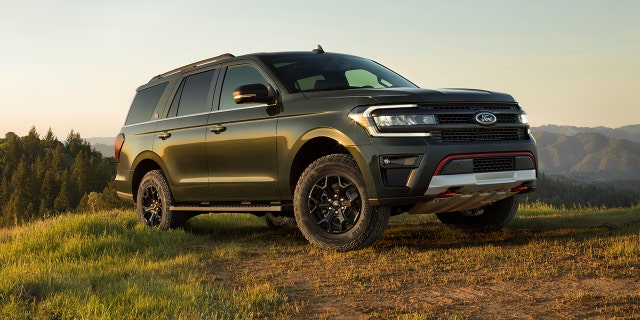 The current Expedition is powered by a turbocharged six-cylinder engine. (Ford)
"It's beautiful and like anything in the segment so far," Field said. "It'll be a longer, sleeker, quieter vehicle with amazing size and features of an interior space." Farley and Field both described it as a "personal bullet train."
According to Field, it will have a range of 350 miles of combined driving per charge and be able to cover 300 miles on the highway at 70 mph using a 100 kilowatt-hour battery pack, which is only slightly larger than the one in the much smaller Ford Mustang Mach-E.
CLICK HERE TO SIGN UP FOR THE FOX NEWS AUTOS NEWSLETTER
The Ford will also be able to be recharged with 150 miles of electricity in 10 minutes at a fast charging station.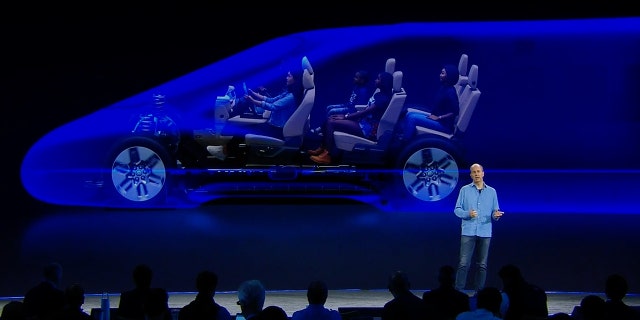 Ford describes the three-row electric SUV as a "personal bullet train" and displayed its chassis and interior within the outline of one (Ford)
Exterior images were not released, but a cutaway of an interior depicted three roomy rows of seats.