Hailey Baldwin Bieber is sharing how she really feels about starting a family with husband, Justin Bieber.
In an interview with The Sunday Times, the 26-year-old socialite said, "I literally cry about this all the time."
"I want kids so bad but I get scared," Hailey continued. "It's enough that people say things about my husband or my friends. I can't imagine having to confront people saying things about a child."
She continued, "We can only do the best we can to raise them, As long as they feel loved and safe."
HAILEY BIEBER DETAILS 'THE SCARIEST MOMENT OF MY LIFE' AFTER HEAT PROCEDURE, MINI-STROKE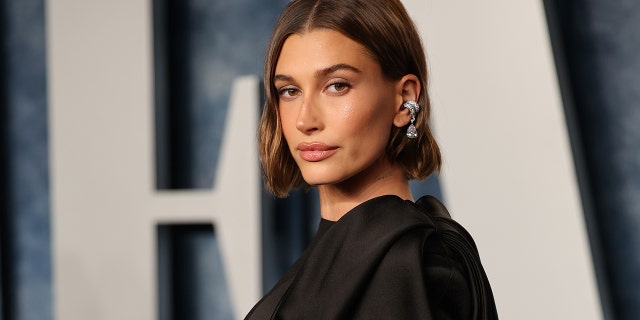 Hailey Bieber revealed why she is "scared" to have children. (Photo by Cindy Ord)
Hailey has opened up about starting a family with her pop star husband in the past.
In August, the Rhode founder told Harper's Bazaar that their marriage takes "effort" and so would having children.
"He's still the person that I wanna be rushing back to," she said at the time. "I might fly somewhere and go do a job, but I can't wait to come back and hang out."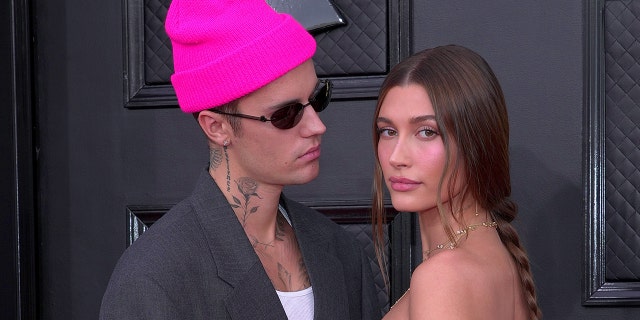 Hailey Bieber and Justin Bieber wed in 2018. (Kevin Mazur/Getty Images for The Recording Academy)
"I feel like that's because of the effort that's been put in on both sides. At the end of the day, like, he's my best friend, but it still does take a lot of work to make it work," she continued.
"And then I know eventually, when kids come in the picture, that's going to be a whole other season of navigating how to make that work," she concluded.
On the "Ellen DeGeneres Show" in 2020, Justin told the host that he's willing to have "as many as Hailey's is wishing to push out."
"I'd love to have myself a little tribe," he continued. "But, yeah, it's her body and whatever she wants to do. … I think she wants to have a few."
In 2021, Justin told GQ Magazine: "Not this second, but we will eventually."
Hailey and Justin Bieber had a courthouse wedding in September 2018 before tying the knot in front of friends and family in South Carolina in 2019.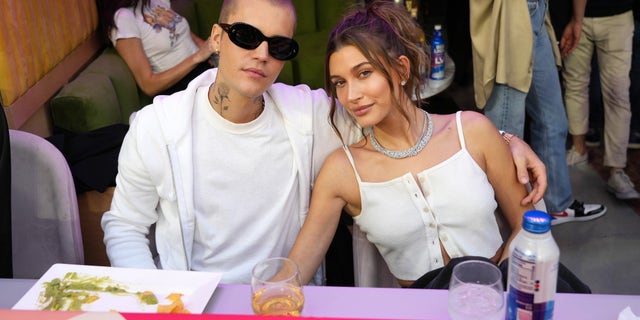 Hailey and Justin Bieber have talked about their plans to have children in the past. (Kevin Mazur/Getty Images for Roc Nation)
During the interview with The Sunday Times, Hailey opened up about her health scare in March 2022 when she suffered a mini stroke, and she also noted why she explained her situation to her millions of followers online.
CLICK HERE TO SIGN UP FOR THE ENTERTAINMENT NEWSLETTER
"The day after I was hospitalized, it was on the internet," Hailey shared. "I wanted to talk about what happened in my own words because so many people were making assumptions."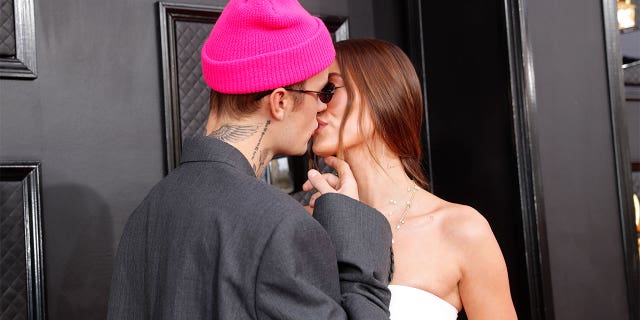 Hailey Bieber is "scared" to have people "confront" her family, including a potential child. (Photo by Johnny Nunez/Getty Images for The Recording Academy)
CLICK HERE TO GET THE FOX NEWS APP
"If you let things like that silence you, you're allowing people to dictate how you live your life," she said. "Sometimes I do just want to curl up and be a hermit, like, 'If this is how people feel maybe I should just stay home.' But I'm really not that kind of person."