Dancers at North Hollywood's Star Garden Topless Dive Bar were handed a big win Tuesday after management dropped challenges to the dancers' guild election, creating the first union of strippers since those at San Francisco's now-defunct Lusty Lady Peepshow organized the Exotic Dancers Union in 1996.
The Los Angeles Times reported that the outcome of the 15-month battle relieved dancers who petitioned the National Labor Relations Board for better working conditions beginning last year after club security guards allegedly failed to protect dancers from unruly customers.
"We demand to be treated with basic dignity and respect," the petition read, per the outlet's report.
LOS ANGELES STRIPPERS PETITION NLRB TO BE REPRESENTED BY ACTORS' EQUITY UNION
FORMER STRIPPER RUNNING FOR CONGRESS SAYS 'CLIMATE EMERGENCY' PARTIALLY PROMPTED DECISION TO GET AN ABORTION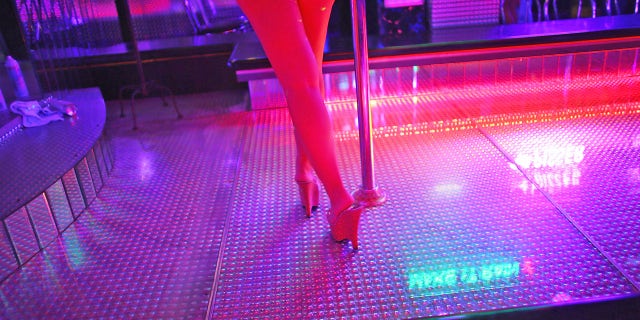 Kendra performs at the '2001 Odyssey' strip club on August 25, 2012 in Tampa, Florida. Efforts to unionize for strippers could become easier following success for a group of exotic dancers at a North Hollywood topless bar. (Getty Images)
The union currently represents more than 51,000 actors and stage managers in the live theater industry.
Kate Shindle, president of Actors' Equity told Deadline last year that the dancers are deserving of basic protections from "sexual harassment discrimination and unjust terminations."
"After a 15-month effort, the strippers of Star Gardens Topless Dive Bar in North Hollywood, CA have achieved their goal of union recognition – Congratulations! Next step: a fair contract for these workers," the post read.
Of the approximately 30 dancers currently employed at Star Garden, 19 are eligible to join the union, according to The L.A. Times' report.
Star Garden and Actors' Equity did not immediately respond to request for comment.