Two home-school moms grew their outdoor education school from three students to over 3,000 across six states in just a few years as parents pulled their kids public schools in droves.
Amber Brown and Madeleine Braden co-founded Barefoot University in Dallas in 2019 to give home-school families a sense of community and their kids a chance to learn outdoors with peers for one day a week as they keep with their home-school curriculum the other days. Enrollment hit 1,564 families in 2022 — a nearly 200% increase from 2021 and over 2,000% from the end of its first year.
Meanwhile, public schools saw the largest drop in student enrollment since 1943 — 1.4 million — between 2019 and 2020 and remained about even the next year, according to the National Center for Education Statistics.
PARENTS ARE FLOCKING TO THIS HOME-SCHOOL FOREST GROUP AND AWAY FROM PUBLIC SCHOOLS. WATCH: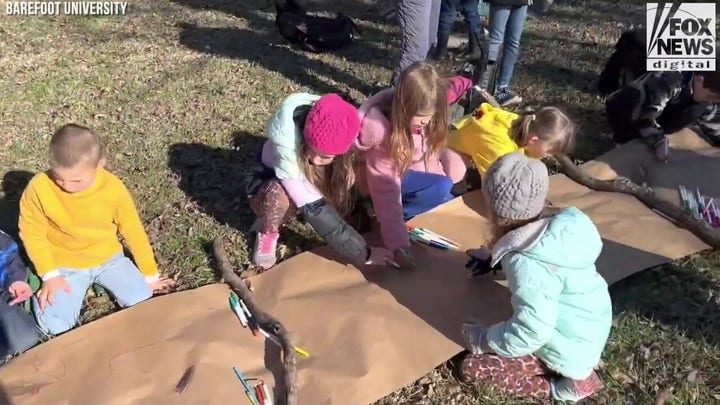 Video
WATCH MORE FOX NEWS DIGITAL ORIGINALS HERE
"Learning is not one-size-fits all," Braden, a home-schooling mother of one, told Fox News. "When you try to put people in that scenario it's not going to work out that well."
Brown felt similarly. She chose home education for two of her four kids, but said she wished she home-schooled all of them.
"They're not teaching to learn," Brown said. "They're teaching to test."
But Brown and Braden have also noticed some disadvantages for home-school families, including a lack of community and outdoor hands-on education. The moms thought a forest school could provide home-school families with both, which led them to start Barefoot University.
Traditional forest schools, which started in Scandinavia in the 1950s, allowed kids to learn as they played outdoors without a teacher giving structured lessons. Barefoot University adopted some of the traditional forest school principles, but added adult leaders to assist and learning cycles with structured activities revolved around nature.
"We want to connect them to nature for all the benefits that nature has," Brown said. "And we want to connect them to each other, so they have community."
COVID-19 DROVE PARENTS TO HOME-SCHOOL THEIR KIDS, BUT CLASSROOM POLITICIZATION KEPT THEM THERE, TEXAS MOM SAYS
This past year, Barefoot University groups, which only meet once a week, planned their activities around learning survival skills, which they called the rhythm fire learning cycle. But the kids are also allowed to skip the activity and just play if they want to.
Supporters have said outdoor education can be physically and mentally beneficial for kids while also promoting children to be more environmentally-conscious. But some critics have said forest schools cater to white middle-class families requiring more expensive outerwear for certain activities.
But Brown said their program is low-cost.
"We know a lot of home-schooling families are a one-income household and are doing the best they can to be able to home-school," Brown said. "So we want to be really affordable."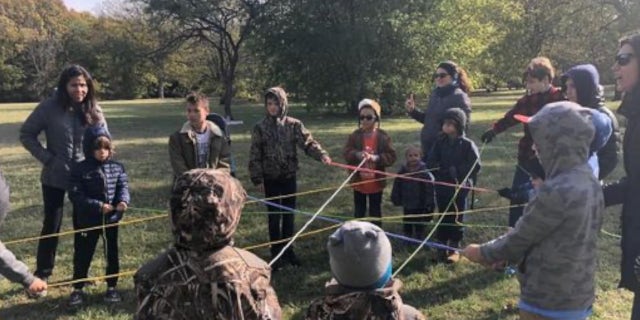 A home-school forest group allows families to build a community and learn together in nature.  (Courtesy: Amber Brown)
'A leisurely way of learning'
Brown studied alternate ways to teach kids, which inspired her idea to explore home education for her two youngest children. She visited a few Dallas-based forest schools but wanted to create a program with slightly structured activities and adult leaders to assist the groups, while also allowing children to just play and explore in nature if they don't want to participate.
"All of those benefits of play, they don't end just because you turn 5 or 7," Brown said. "That's something you can benefit from way into adulthood."
Brown decided to message a home-school moms Facebook group and Braden responded, which led the two parents to launch a forest school. The school began with their two families but grew to 70 by the end of the year in the Dallas area.
WASHINGTON SCHOOL DISTRICT CONSIDERS CLOSURES AS STUDENT ENROLLMENT PLUMMETS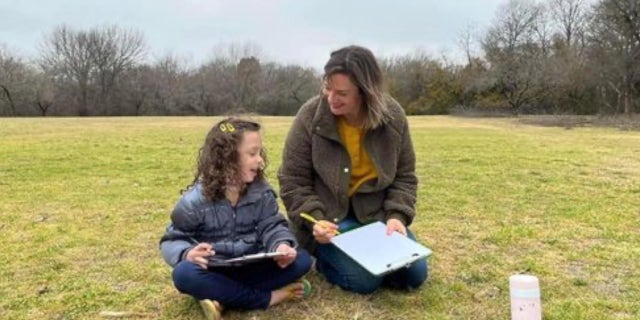 A parent teaches a child outside in nature at a Barefoot University class. The home-school forest school has grown to over 3,000 kids participating across six states.  (Courtesy: Amber Brown )
By the 2022-2023 school year, Barefoot University enrolled around 3,500 kids across groups in six states, the group's founders told Fox News. They have grown to nine states for the next year but expect to expand to 11 states in total.
"It just branched out into this massive tree of all of these different branches of Barefoot that's everywhere and still growing," Braden said.
At the same time, home-schooling across the country has spiked. In Texas, for example, there was a 40% increase in students pulled from public schools for home-schooling in spring 2021 compared to the previous year, according to the Texas Education Agency.
Many families shifted to home education during the COVID-19 pandemic, according to the National Center for Education Statistics. But Braden also attributed their growth to parents wanting more say in their kids' education and the freedom home-schooling provides.
"They don't have any control about what their kids are learning" in public schools, Braden said. "And they don't have any control about what they're bringing home and how much they're bringing home."
Brown, who grew up going to public school, told Fox News kids are "trained to think you have to learn between 8 a.m. and 3 p.m., and you have to learn at a desk."
But home-school kids at their forest school are experiencing "a leisurely way of learning … and when you're doing it that way, you're not hating it," Brown said. "They're experiencing free play, they're experiencing risk and they're still learning."
HEAR WHY ONE MOM PULLED HER KIDS FROM PUBLIC SCHOOL POST-PANDEMIC: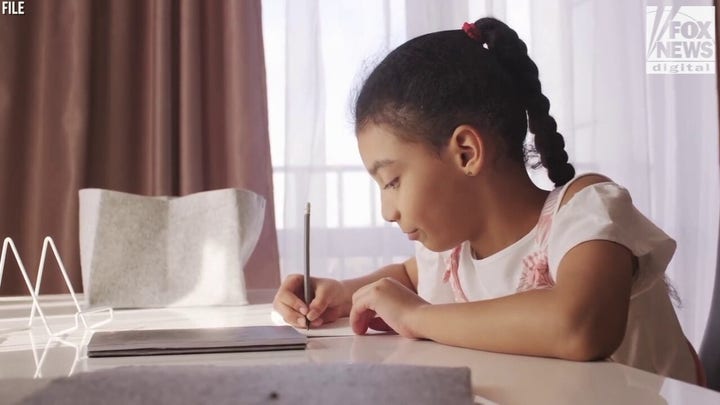 Video
The two home-school moms also credited their success to the educational benefits of forest school for kids, including learning more about the environment and community service through hands-on experience. And Brown said the forest school model has followed an "un-schooling approach to learning" that allowed the kids to love education and excel academically during home-based instruction.
PARENTS SOUND OFF ON HOMESCHOOLING MISCONCEPTIONS: 'PEOPLE THINK WE JUST SIT IN OUR HOUSES ALL DAY'
"We're producing out-of-the-box thinkers," Braden said. "Most of our teenagers that are in our groups are already taking college courses."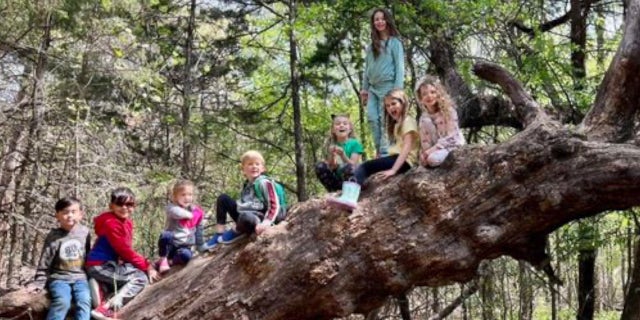 Home-school kids are learning through hands-on outdoor education at a Barefoot University class. Every year the school follows a different rhythm of learning. This year was rhythm fire, which focuses on learning survival skills in nature.  (Courtesy: Amber Brown)
Brown and Braden encouraged other parents to start home education and explore outdoor learning opportunities like Barefoot University.
"Jump in and do it," Braden said. "There are so many resources and so many other home-schooling families there to help you."
CLICK HERE TO GET THE FOX NEWS APP
Brown told Fox News that, as parent, "you love your child more than anybody else in the entire world."
"Nobody is gonna have their interests at heart the way you do," Brown said.
To hear more from two home-schooling moms, click here.