Bryan Kohberger allegedly stalked a female classmate at Washington State University months before he would be accused of killing four undergrads at the neighboring University of Idaho, according to a new report.
It was an apparent ruse that ended with Kohberger installing surveillance cameras in the woman's home which he could then access at will.
"I was surprised to learn more details about the alleged break-in and camera installation," Kerri Rawson, the daughter of serial killer Dennis Rader told Fox News Digital.
"If it's true, and Bryan was involved, then it's really a sign of escalation and another potential nail in his guilt," said Rawson, now a victims advocate who appeared in the NBC report Friday.
The suspicions ended in a pre-dawn raid on Dec. 30, 2022 when Kohberger was arrested for the murders of Madison Mogen, 21, Kaylee Goncalves, 21, Xana Kernodle, 20, and Ethan Chapin, 20.
Home security cameras
A female friend Kohberger met last fall at Washington State University in his criminology program reportedly came home to find her belongings shuffled out of place.
Nothing was stolen, according to NBC sources, so she did not report it to police.
Kohberger, while obtaining a master's degree in criminal justice from DeSales University, studied under Dr. Katherine Ramsland, an expert on serial killers, mass murderers and Rawson's father – also known as BTK for "Bind, Torture, Kill."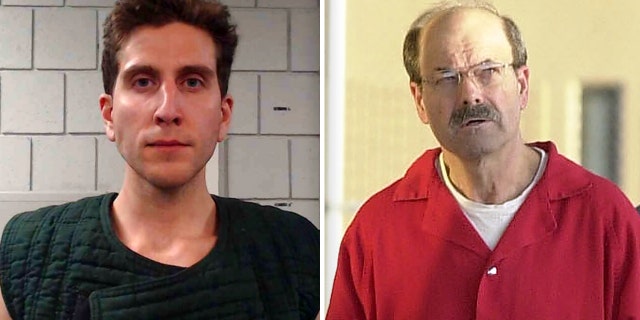 Bryan Kohberger, left, in an anti-suicide smock after his arrest in Pennsylvania Friday, Dec. 30, 2021. Dennis L. Rader, right, the man admitting to be the BTK serial killer, is escorted into the El Dorado Correctional Facility on August 19, 2005 in El Dorado, Kansas. (Monroe County (Pa.) Correctional Facility via AP, Jeff Tuttle-Pool/Getty Images)
BRYAN KOHBERGER INDICTED IN IDAHO STUDENT MURDERS
Like Kohberger, Rader had also studied criminal justice. He eventually found work for ADT, the security company, installing home security systems.
Ted Williams, a lawyer and former homicide detective, told Fox News Digital that the report is alarming but that he believes the case hinges on DNA evidence, Kohberger's phone pings and whatever evidence police were able to collect after they seized the suspect vehicle at his parents' house in Pennsylvania.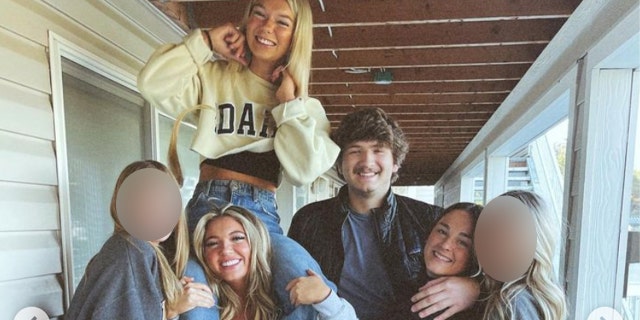 Madison Mogen, top left, smiles on the shoulders of her best friend, Kaylee Goncalves, as they pose with Ethan Chapin, Xana Kernodle,, and two other housemates in Goncalves' final Instagram post, shared the day before the four students were stabbed to death. (@kayleegoncalves/Instagram)
"When that seat belt retracts, there's physical evidence that may well be within that seatbelt compartment that Kohberger would not even think about cleaning up," he said. "That's certainly something that I'm sure authorities are looking at closely."
John Kelly, a criminal profiler and psychoanalyst with experience interviewing mass murderers, agreed.
She even apparently floated the idea to the family that Kohberger was the suspect.
"If his family did allegedly suspect him before he was arrested, I would hope they approached law enforcement, but I understand from long experience how much hindsight factors in," said Rawson.
IDAHO MURDERS: ETHAN CHAPIN'S PARENTS BREAK SILENCE ON LAST TIME THEY SAW SON
Family members becoming so suspicious before an arrest is a red flag, according to Kelly, the criminal profiler. It's very unusual for someone to begin to believe a family member might be a murderer without a good reason, he said.
"What happened in the past for her to think he's such a monster? A man without mercy who slashed those four kids?" he asked.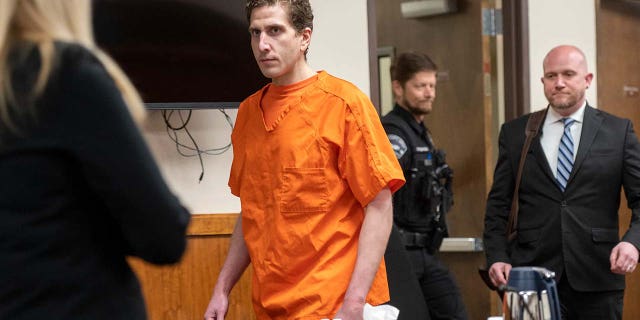 Bryan Kohberger enters the courtroom for his arraignment hearing in Latah County District Court, Monday, May 22, 2023, in Moscow, Idaho. Kohberger is accused of killing four University of Idaho students in November 2022. (Zach Wilkinson/Moscow-Pullman Daily News via AP)
It may have been Kohberger's past drug addiction, he said, referring to claims of the suspect's high school friends who say he fell heavily into drug abuse before cleaning up and going on to obtain a graduate degree in criminal justice. Many heroin addicts grow increasingly antisocial. Or maybe his sister knew of his purported disdain for women, he added.
The underwear incident
There was also a previous case in which a woman called Moscow police to report someone had tampered with her car and stuffed underwear in her cupholder.
However, police were commonly called to the neighborhood, full of student rentals and just 200 yards from the university's Greek Row.
WATCH: Moscow police bodycam shows Xana Kernodle speak with officers during noise complaint response
"These girls had such an online presence, because of technology, his trophy could be right in his computer, the social media pictures of them," Kelly said.
All four students had been stabbed to death, according to Latah County Coroner Cathy Mabbutt – and at least some of them were likely sleeping at the start of the 4 a.m. ambush.
Latah County District Judge John Judge entered a not guilty plea on Kohberger's behalf at his arraignment Monday.