A spokesperson for the mother of Natalee Holloway told Fox News Digital Joran van der Sloot's claim of being "entrapped" into a crime is "patently untrue."
Van der Sloot is being extradited from Peru for charges concerning Natalee Holloway's 2005 disappearance during a Mountain Brook High School, Alabama, senior trip in Aruba.
He's being federally charged with extortion and wire fraud after he allegedly tried to sell information regarding the location of Natalee Holloway's body to Beth Holloway. Van der Sloot allegedly asked for a total of $250,000 for the information, with $25,000 to be paid up front and the rest being paid when Natalee Holloway's remains were positively identified in Aruba.
However, prosecutors in the U.S. allege van der Sloot lied to Beth Holloway's lawyer, John Q. Kelly, about where her daughter's remains were located.
George Patriot Seymore, Beth Holloway's spokesperson, told Fox News Digital this allegation is false.
"These allegations are patently untrue," Seymore said. "We look forward to making our case in court.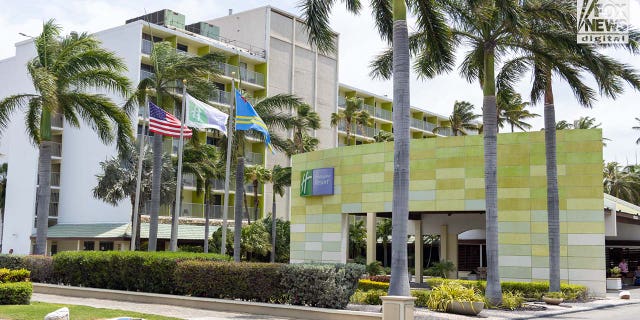 The Holiday Inn resort in Noord, Aruba, May 12, 2023. The Holiday Inn resort is where Natalee Holloway stayed in 2005 before she disappeared. (Mega for Fox News Digital)
"Given that this is an active legal matter, we are limited in what information we can share right now, but we intend to provide additional information as soon as we can."
 
Federal Judge Karon Bowdre recused herself from the case on Wednesday, and Judge Anna Manasco was assigned to the case. Court hearings will take place in Birmingham, Alabama.
NATALEE HOLLOWAY CASE: FMR PROSECUTOR WHO CHARGED PRIME SUSPECT JORAN VAN DER SLOOT 'SURPRISED' BY EXTRADITION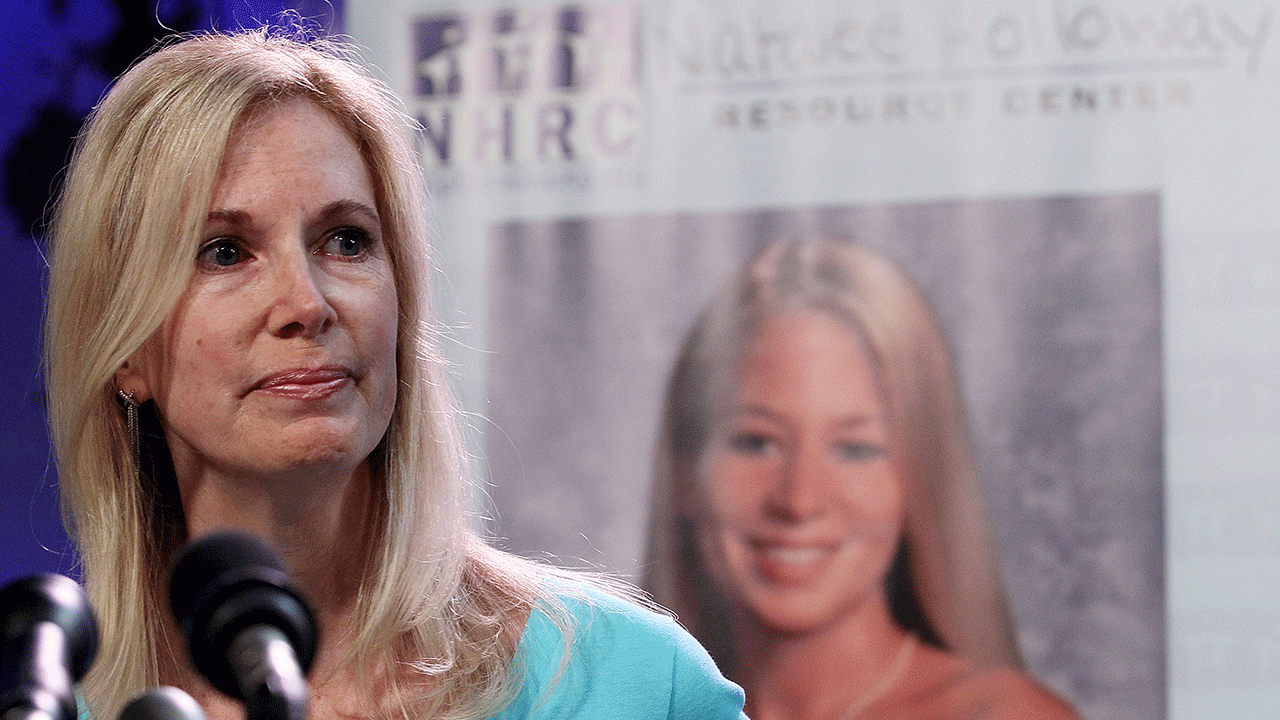 Beth Holloway fights back tears as she participates in the launch of the Natalee Holloway Resource Center June 8, 2010, in Washington, D.C. (Mark Wilson/Getty Images)
Van der Sloot is facing a prison sentence in Peru for the murder of 21-year-old Stephany Flores in 2010. His original sentence was 28 years, but he got more time because of a drug smuggling scandal in prison.