Kate Middelton politely declined signing autographs at her appearance on Monday at the Chelsea Flower Show.
The Princess of Wales, 41, made a surprise visit at the inaugural Children's Picnic where she shared an unspoken royal rule with a few elementary school-aged kids.
"I can't write my name," Middleton said, according to People magazine, "but I can draw."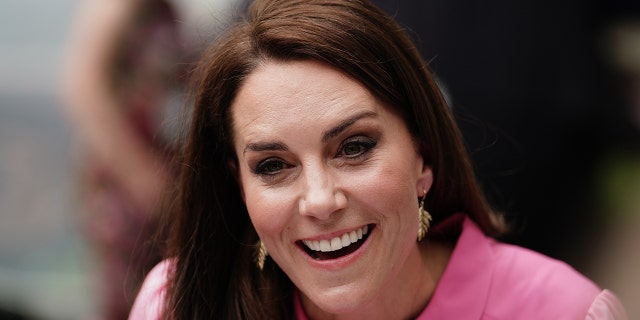 Kate Middleton attended the first Childrens Picnic at the RHS Chelsea Flower Show on Monday. (Photo by Jordan Pettitt)
The outlet reported that the princess drew a flower for a 7-year-old girl named Ruby, a tree for another young girl and a pond with flowers for another child.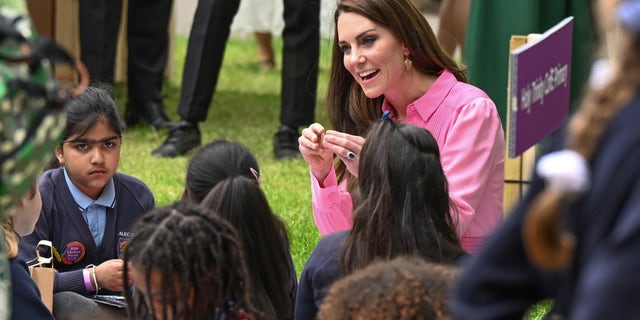 Kate Middleton spoke with children about spending time outside and why it is important. (Photo by Jeff Spicer)
"Louis is growing broad beans at school. You put them in a cup, and you can see the roots growing. They get big quickly like sunflowers," Middleton said.
Middleton shared with the school children the importance of spending time outdoors. "It's so good for our bodies and our minds," she said.
The official Instagram account for the Prince and Princess of Wales shared a picture of Middleton during her outing on Monday.
 
 

 
 
View this post on Instagram
 

 
 
 

 
 

 
 
 

 
 

"Picnic season is upon us, and so is @the_rhs #ChelseaFlowerShow!" the caption began. "What a lovely lunchtime spent with the next generation of nature-lovers, exploring the gardens and enjoying the first ever Children's Picnic here at Chelsea."
Middleton's visit comes after her husband, Prince William, took to Instagram on Sunday to share a video of himself rowing alongside HMS Oardacious, a royal navy team of submariners who focus on mental health.
"Joining the past, present and future crews of HMS Oardacious for a very important conversation about mental health," the Prince and Princess of Wales Instagram caption read.
 
 

 
 
View this post on Instagram
 

 
 
 

 
 

 
 
 

 
 

"For #MentalHealthAwarenessWeek we headed out onto the water, chatting everything from teamwork to food rations and just what it takes to look after your mental health when rowing across the Atlantic," the caption continued.
William put his athletic abilities on display as he rowed alongside members of the royal navy team.
The royal couple have been longtime advocates for mental health awareness and launched the Heads Together initiative in 2016, "which combines a campaign to tackle stigma and change the conversation on mental health with fundraising for a series of innovative new mental health services," their website reads.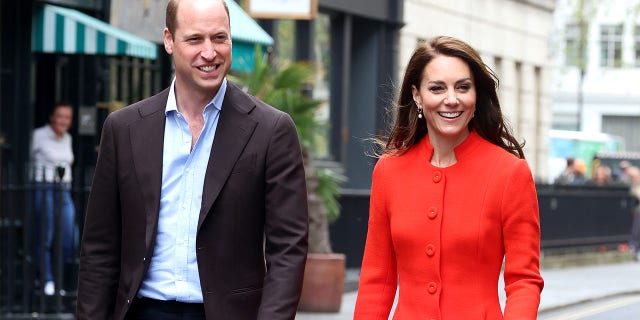 Prince William and Kate Middleton have been longtime advocates for mental health. (Photo by Chris Jackson/Getty Images)
Last October, the Prince and Princess of Wales celebrated World Mental Health Day by interviewing mental health advocates for BBC Newsbeat's youth-focused radio show.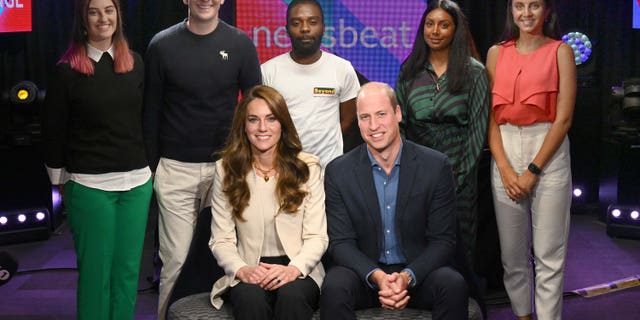 Prince William and Kate Middleton visited BBC Radio's Newsbeat to take part in a special episode about young people and mental health on World Mental Health Day in October 2022. (Photo by Kensington Palace via Getty Images)
"A lot of people don't realize what they need until it actually comes along," William said. "You can be living one life one minute and something massively changes, and you realize you don't necessarily have the tools or experience to be able to tackle that."
CLICK HERE TO GET THE FOX NEWS APP
He continued: "If we can't look after ourselves we're not going to be able to tackle the issues we feel we have to on a day-to-day basis."