Jerry Mathers was ready to give Hollywood a break after "Leave It to Beaver."
The former child star famously played Theodore "Beaver" Cleaver in the hit sitcom from 1957 to 1963. The actor was just a teen when he found himself out of a job once the series came to an end. But life, he said, was blissful when cameras stopped rolling.
"It ended at the right time for me," the 74-year-old told Fox News Digital. "I wanted to play sports and of course, working at the studio, that wasn't something I was able to do. I was [now] able to be on the track team and football team. That was something I really wanted to do. And it was nice being in [a normal school]. I had a private tutor for the whole time that I was on the show. Now I was at a regular school, and it was a lot of fun. And I made a lot of good friends."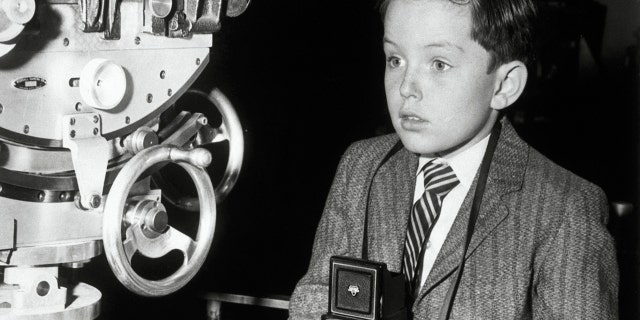 Jerry Mathers starred as Theodore "The Beaver" Cleaver in "Leave It to Beaver." (Getty Images)
The close-knit cast and crew were also ready to move on, he noted.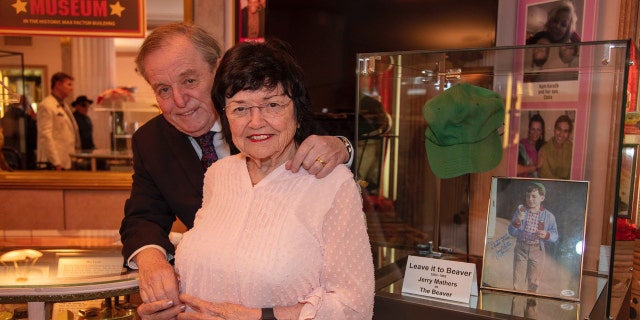 Jerry Mathers' mother, Marilyn Mathers, is president of Motion Picture Mothers. (The Hollywood Museum)
Mathers said the matriarch never pushed him into having a Hollywood career. Instead, she was determined to give her son as normal of an upbringing as possible.
"She took really good care of me," he said. "I know some other child stars had very tough lives, but I had a very good time. I never had any problems with it. I loved going to the studio. It was a fun place with a lot of fun people."
"I'd been working since I was 2 years old," he shared. "I started on live TV. I did a lot of different shows, but only for like a minute or five minutes, six minutes. And then when I got the part on 'Leave It to Beaver,' of course it was a series, so we worked a long time on it. But it was just a lot of fun."
CLICK HERE TO SIGN UP FOR THE ENTERTAINMENT NEWSLETTER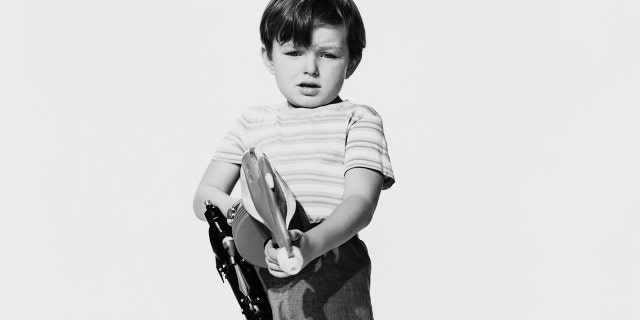 Jerry Mathers' career in showbiz started when he was just 2 years old. (John Springer Collection/Corbis/Corbis via Getty Images)
"She was looking for clothes for me, and she had taken her eyes off me for a second," he said. "Then a lady came up and said, 'Is that your little boy?' I had gotten maybe three or four feet away from her. And my mom said, 'Oh, no matter what he did, I'll pay for it. I'm very sorry, did he wreck something?' And the lady said, 'No, but we noticed that you've been trying clothes on him, and he fits all our clothes. We were wondering if he could be at our fashion show.' My mom said, 'Well, this is the big city, I don't know.' Then the lady said, 'He'll take a lady's hand, he'll walk out on stage, maybe do a couple of twirls, and we would pay him $15. And he could keep one of the outfits he wears.' My mom said, 'He could do that!'"
"I got a lifetime deal," he chuckled.
There was no urgency to return to acting, he insisted.
'LEAVE IT TO BEAVER' STAR JERRY MATHERS MOURNS 'BROTHER' TONY DOW: 'MY LIFELONG FRIEND'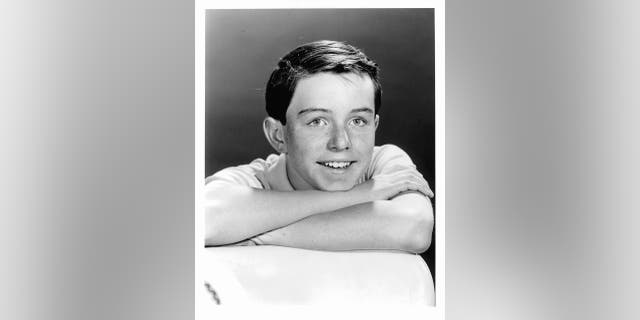 Jerry Mathers was getting ready to start high school when "Leave It to Beaver" ended. (Getty Images)
"It was something that I liked doing, but I also liked being able to have my own life," he said. "Life for me today is very, very good. I have 'Leave It to Beaver,' but I can also go out and meet people. I'm a grandfather now – I have five grandchildren. It's wonderful. I also have a wonderful wife, and we have a great time with the grandchildren. We get to babysit them every once in a while… I still do autograph shows because those are fun. I get to go all over the country. People still come up to me with questions about the show and what I'm doing… I'm just so grateful… I have just a wonderful life because 'Leave It to Beaver' has made me so many friends."
Mathers shared that the series could still be remade in 2023 – and he would support a reboot.
'LEAVE IT TO BEAVER' STAR TONY DOW EXPLAINS WHY HE WASN'T ALLOWED TO WATCH HIT SERIES GROWING UP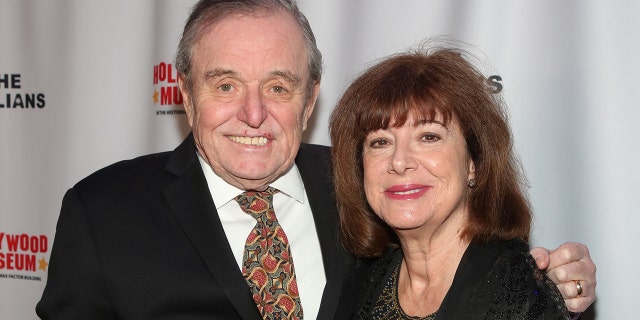 Jerry Mathers has been married to Teresa Modnick since 2011. (Paul Archuleta/Getty Images)
"All the things that are on the original 'Leave It to Beaver' are things that people can relate to," he said. "It's just about a boy growing up in America… A couple of people say, 'Well, it's not very realistic.' But I think it's very realistic… kids are always the same. They may act a little different, have different kinds of clothes or whatever, but it was just a fun show to be on… I had a wonderful time. I had no problems. There weren't any big things that happened to me. All the things that happened to me were so good."