Dr. Nettie Stevens broke down barriers for women and opened up doors of knowledge for all humankind.
She decoded the science between the two genders.
A pioneering cytogeneticist and researcher at Bryn Mawr College, outside Philadelphia, Stevens discovered in 1905 that sex is determined by hereditary traits passed through chromosomes.
Females are born with a pair of XX chromosomes, inheriting an X from both the mother and father. Males are born with XY chromosomes; the X is from the mother, the Y from the father.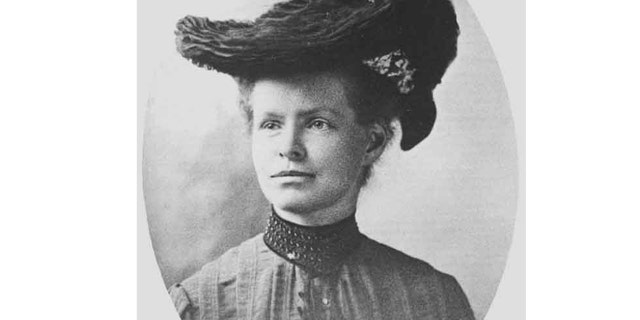 Bryn Mawr college researcher Nettie Stevens made a groundbreaking discovery in 1905. She found that sex was determined by the existence of XX or XY chromosomes in mealworms. The same factor determines gender across most other species, including humans. (Public Domain)
Humans have 23 pairs of chromosomes. One pair, known as the sex chromosomes, determines male or female gender.
It's settled science today. But her work revolutionized the burgeoning field of genetics at the turn of the 20th century.
"She was a real prodigy," Gregory Davis, an associate professor of biology at Bryn Mawr today, told Fox News Digital.
Research fields such as biology are still dominated today by people with Y chromosomes. An XX carrier in the field was positively extraordinary more than 100 years ago.
Stevens was more than just a symbolic female figure, however. She brazenly challenged the assumptions of many powerful people in biology, including her own colleagues and powerful mentor, Thomas H. Morgan.
Scientists long suggested environmental or circumstantial factors determined the sex of a child.
One of the most famous minds of the ancient world claimed that heat was the primary force in sex determination.
"Aristotle's advice for older men looking to produce a male heir: Have sex in the summer," author Rachel Swaby wrote in her 2015 book, "Headstrong: 52 Women Who Changed Science — and the World."
Stevens' sex-chromosome discovery "was the culmination of more than 2,000 years of speculation and experiment on how an animal, plant or human becomes male or female," Stephen Brush wrote for "The History of Science Society" in 1978.
The indomitable spirit of Stevens would face one final challenge after she solved the eternal mystery of the sexes.
She never quite got credit for her work at the time because, among other reasons, she did not have a Y chromosome.
The future genetics pioneers had just turned two years old when her mother died of unknown causes.
The family moved to Westford, Massachusetts, where Stevens eventually proved a standout student at Westford Academy — a public school, despite its name, still in existence today.
MEET THE AMERICAN WHO WROTE THE MOON-LANDING SOFTWARE: MARGARET HAMILTON, COMPUTER WHIZ AND MOM
Incredibly, well into her 30s, she moved all the way across the country to study at the upstart new Leland Stanford Junior University in California, now Stanford University.
"Stevens was finally able to pursue biology," according to author Swaby.
RICHARD DAWKINS DECLARES THERE ARE ONLY TWO SEXES AS A MATTER OF SCIENCE: THAT'S ALL THERE IS TO IT'
Stevens, in other words, was already stretching the bounds of known science.
She received a bachelor's degree in 1899 and a master's degree in biology in 1900.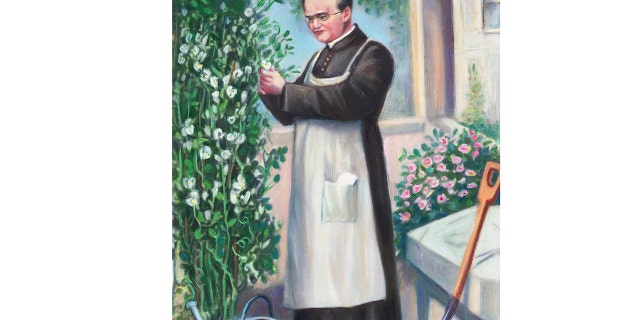 Painting showing Gregor Mendel, Austrian scientist who experimented with garden peas to establish the principle of heredity. (Getty Images)
She received her PhD at Bryn Mawr in 1903 at the age of 41.
She had risen at a time when women in her hometown rarely graduated from high school to hold a doctorate in science and stand on the cusp of great breakthroughs in science.
MEET THE AMERICAN WHO SAVED THE CHAMPAGNE INDUSTRY: MISSOURI SCIENTIST CHARLES VALENTINE RILEY
Stevens began looking into the theory — to see if hereditary traits such as sex were in fact passed on through chromosomes.
"The study involved plucking the tiny gonads from mealworms, beetles and butterflies and fixing them in a solution."

"Stevens then secured the preserved sex organs in paraffin blocks in order to slice them into thin pieces without crushing the structures … When it was done right, Stevens could see a whole line of chromosomes laid out before her."

Stevens published her extraordinary findings in a 1905 report called "Studies in Spermatogenesis."

Nettie Stevens embedded the sex organs of insects into parrafin so that she could slice and study them under a microscope. Image here shows paraffin-embedded mouse spleen for the purpose of scientific study.  (Universal History Archive/Universal Images Group via Getty Images)

The science in it was clear-cut and revolutionary. A mystery that eluded the greatest minds in history had been solved.

Glory in the arena, and credit for sex-determination in the eyes of history, however, would later go to Stevens' former mentor.

"Before Nobel Prize-winner Morgan had a religious conversion to chromosomes [determining sex identity], he was an opponent of the idea."

Westfield State University in Westfield, Massachusetts, where she first began her college studies before going to Stanford, dedicated the Dr. Nettie Maria Stevens Science and Innovation Center in 2017.

"For a lot of our students, she continues to serve as an inspiration of a woman who persevered in face of the odds," said Davis, the professor at Bryn Mawr, which remains an all-women's school.

Few people praised Stevens more than Morgan, the mentor who went on to win the Nobel Prize.

CLICK HERE TO GET THE FOX NEWS APP

He wrote a powerful obituary, famous in the field, following the death of Stevens.

"Her single-mindedness and devotion, combined with keen powers of observation; her thoughtfulness and patience, united to a well-balanced judgment, accounts, in part, for her remarkable accomplishment," he wrote.

To read more stories in this unique "Meet the American Who…" series from Fox News Digital, click here.