A Portsmouth teenager was accused Thursday of violating New Hampshire's Civil Rights Act 22 times, including carrying out an antisemitic, homophobic and racist vandalism spree that damaged 18 properties throughout the city in February.
Attorney General John Formella filed a civil complaint against Loren Faulkner, 17, alleging that the teen targeted businesses, residences, houses of worship and other locations that supported the LGBTQ+ community, had religious practices inconsistent with his beliefs or expressed support for people of different races. Each violation carries a penalty of up to $5,000.
"Hateful acts that are motivated by intolerance for our fellow citizens have no place in New Hampshire and will not be tolerated," Formella said in a statement.
KANSAS CITY MAN SENTENCED TO NEARLY 22 YEARS FOR ANTI-LGBTQ+ HATE CRIME
A phone number could not be found for Faulkner, and it was unclear whether he has an attorney.
In addition to the February vandalism, Faulkner also is accused of stealing or damaging three LGBTQ+ Pride flags, vandalizing a masonic temple and stealing a Ukrainian flag from a church in April 2022. According to the complaint, he also recorded a video denouncing LGBTQ+ individuals and Ukrainians.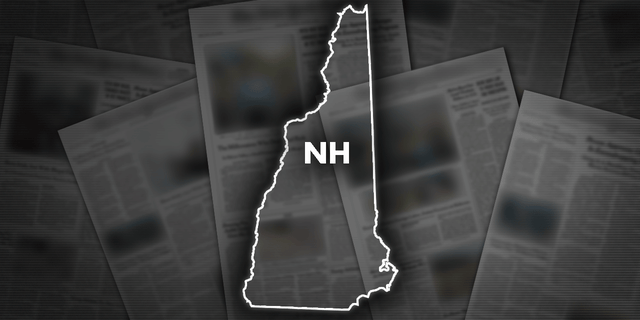 Loren Faulkner, 17, of Portsmouth, New Hampshire, has been charged with 22 state Civil Rights Act violations for a vandalism spree targeting religious institutions and businesses expressing racial, religious and geopolitical views opposite his.
"This (expletive) country needs to burn in hell. Can't wait to see all these Ukrainians die. We love Putin. We love Russia. (Expletive) Ukraine. (Expletive) gay people," he said, according to the complaint.
TEXAS MAN PLEADS GUILTY TO ARSON ATTACK ON AUSTIN SYNAGOGUE
Investigators said the video, which was emailed to the entire sophomore class at Portsmouth High School except Faulkner and one of his friends, showed Faulkner's head and hands as he lit a Ukrainian flag on fire. The complaint also describes the two-hour vandalism spree that started around 1 a.m. on Feb. 21 with a swastika spray painted on a railroad trestle and ended with the words "White Lives Matter" painted on a pedestrian bridge. In between, surveillance video captured Faulkner at eight locations, the complaint alleges.
"This trespass and property damage supports only one conclusion: the defendant's conduct was motivated by animus toward, among other protected characteristics, sexual orientation, gender identity, and national origin, and was designed to discourage those houses of worship and residents from expressing their support for the many different communities living in, visiting, and welcome in Portsmouth," wrote Formella, who is seeking an immediate restraining order that would keep Faulkner 350 feet away from any of the targeted properties.
CLICK HERE TO GET THE FOX NEWS APP
In response to the February vandalism spree, local nonprofit groups and city officials organized "Love in Bloom," a weekend aimed at highlighting hope instead of hate. Residents were encouraged to pick up fresh flowers from a coffee shop that was among the vandalized buildings and distribute the blooms to the other targeted locations. A synagogue that was vandalized also hosted a public "Community Gathering for Love" with music and speeches.