Original "Luigi" actor John Leguizamo said he plans to boycott "The Super Mario Bros. Movie" due to lack of diversity in its casting.
When asked if he would be watching the movie, Leguizamo responded "Hell no!"
"No I will not [be watching]," Leguizamo told TMZ. "They could've included a Latin character. Like, I was groundbreaking and then they stopped the groundbreaking."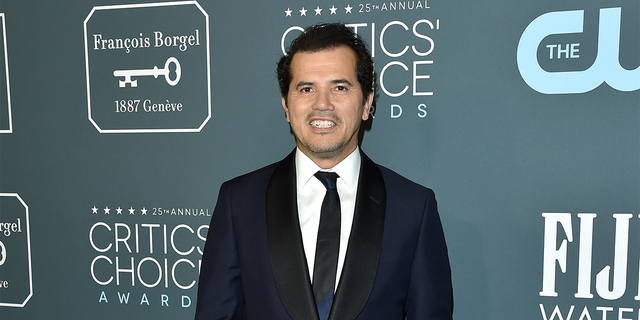 NASA HIRED FIRST 'DIVERSITY AMBASSADOR' FOR THE 'BENEFIT OF ALL HUMANITY'
"They messed up the inclusion," he added. "They dis-included. Just cast some Latin folk! We're 20 percent of the population. The largest people of color group and we are underrepresented."
The latest "Mario Bros". film, currently playing in theaters, stars Chris Pratt and Charlie Day in the leading voice roles of Mario and Luigi. Leguizamo originally played Luigi in the live-action format in the 1993 "Super Mario Bros" alongside Bob Hoskins, who portrayed Mario.
Christian Toto, conservative film critic and host of the "Hollywood in Toto" podcast told Fox News Digital that Leguizamo "is a one-man inclusion warrior," which affords him "plenty of press and zero criticism."
NEW YORK PUBLIC LIBRARY FACES BACKLASH OVER INTERNSHIP FOR 'BLACK GRADUATES'
"The original film, a dud by most measures, featured a British actor as Mario – Bob Hoskins – and the main characters are Italian, not Hispanic," Toto said. "Now, he's talking about an animated film where anyone from any background can play any of the characters. Yes, Hollywood has done a lousy job of being open to people from all backgrounds in the past, but the industry has taken great strides to address that issue."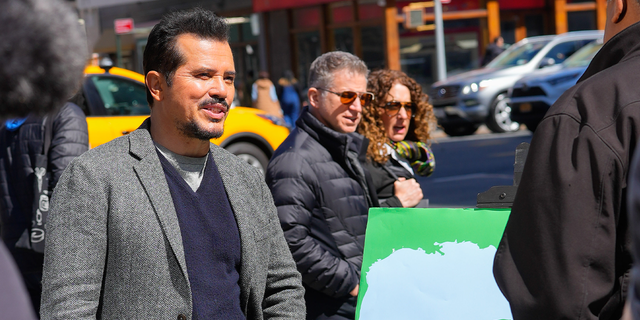 ((Photo by Gotham/GC Images))
"This isn't part of that otherwise noble fight," he added. "Plus, the actor's criticisms are being drowned out by the sound of box office registers clanging. The new film looks to be a blockbuster according to early results."
Leguizamo was vocal in October about the lack of diversity in the franchise's latest movie, expressing his support for a reboot, but not the casting.
PENTAGON DRAGS OUT DECISION AFTER PROBE INTO 'WOKE' DIVERSITY CHIEF ACCUSED OF ANTI-WHITE PEOPLE TWEETS
"So glad #SuperMarioBros is getting a reboot! Obviously, it's iconic enuff," he wrote on Twitter. "But too bad they went all white! No Latinx in the leads! Groundbreaking color-blind casting in original! Plus I'm the only one who knows how to make this movie work script-wise!"
He attached three screenshots of himself as Luigi and Hoskins, as Mario, with the caption: "Apologize to this movie right now!"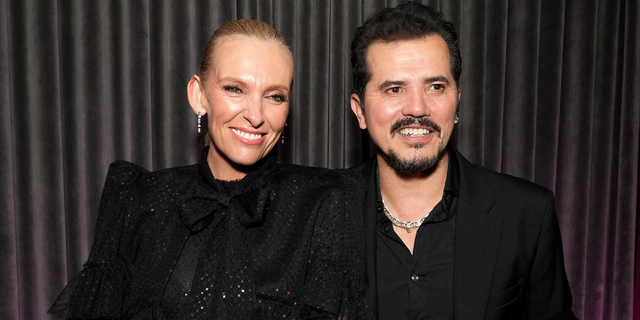 In November, Leguizamo told IndieWire it was "backwards" to have two white actors voice Mario and Luigi.
"I'm O.G. A lot of people love the original," Leguizamo said when asked for his thoughts on the reboot. "I did Comic-Con in New York and in Baltimore, and everyone's like, 'No, no, we love the old one, the original.' They're not feeling the new one.' I'm not bitter. It's unfortunate."
"The directors Annabel Jankel and Rocky Morton fought really hard for me to be the lead because I was a Latin man, and they [the studio] didn't want me to be the lead," the actor added. "They fought really hard, and it was such a breakthrough. For them to go backwards and not cast another [actor of color] kind of sucks."
CLICK HERE TO GET THE FOX NEWS APP
Actor Anya Taylor-Joy, who voiced Princess Peach, has Argentine ancestry and lived in the country for several years growing up, but Leguizamo's issue seems to be the lack of diversity and inclusion regarding the main characters, Mario and Luigi.