Meghan Markle and Prince Harry are celebrating their fifth wedding anniversary on Friday and their union will need to be as strong as ever as they weather the media storm.
"If you were a PR executive who took on Harry and Meghan a day after they got married, it would be almost difficult to embark on a strategy to remove them from their popularity in the way they have," royal commentator Duncan Larcombe told Fox News Digital. "It would be hard to have done it deliberately and strategically. Now… the relationship with the British public has disappeared."
The American actress, who starred in the legal drama "Suits," became the Duchess of Sussex when she married the British prince on May 19, 2018, at Windsor Castle. It seemed like a real-life fairy tale, and the pair was celebrated as the new, youthful face of the British monarchy as Markle also brought a touch of Hollywood glamour to the royal family.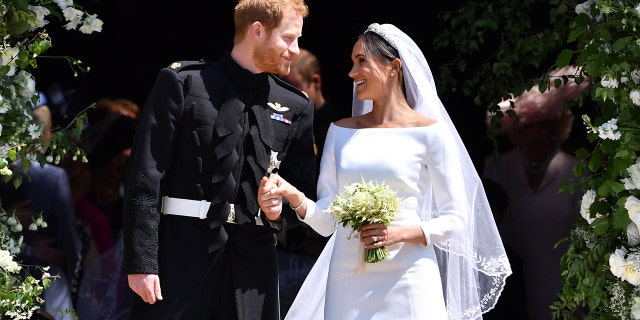 Meghan Markle, an American actress, became the Duchess of Sussex when she married Britain's Prince Harry on May 19, 2018, in Windsor, England. (Ben Stansall / WPA Pool / Getty Images)
However, those dreams quickly crumbled when the couple made their royal exit in 2020. At the time, they alleged that palace officials were insensitive to Markle's mental health struggles as she attempted to navigate royal life. The couple also claimed that the duchess, 41, faced racist attitudes from the U.K. press, which contributed to their decision to leave the country.
New York City Mayor Eric Adams criticized the "reckless and irresponsible" incident during a press conference, but also said he found it "hard to believe" a "two-hour, high-speed chase" happened in the densely-populated city wrought with traffic, pedestrians and ongoing construction projects.
The Duke and Duchess of Sussex arrived at their destination and there were no reported collisions, summonses, injuries, or arrests in regard.

— Julian Phillips, NYPD deputy commissioner of public information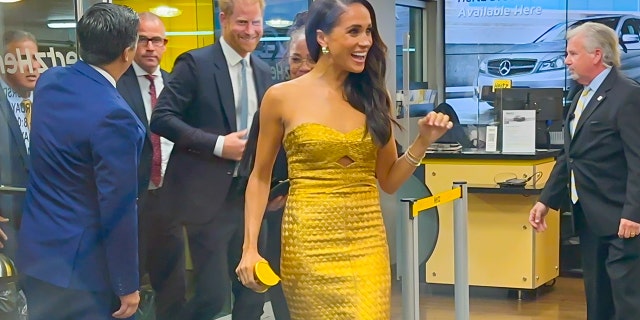 Prince Harry and Meghan Markle arrive at the Woman of Vision Awards on May 16, 2023, in New York City. (Raymond Hall / GC Images)
It is the latest chapter in an ongoing saga that surrounds the couple.
Since moving to North America, the duke and duchess have repeatedly condemned ruthless tabloids as well as the constraints associated with royal life. They gave a televised interview to Oprah Winfrey in 2021 that was viewed by nearly 50 million people globally. A six-part Netflix docuseries titled "Harry & Meghan," in which they slammed the intrusive British press, was launched in December 2022, followed by Harry's explosive memoir, "Spare," which was published in January.
Harry later revealed on "60 Minutes" that their claims about comments made within the palace about "how dark" his son, Prince Archie, might be, have been misinterpreted.
"The key word here was 'concern,' as opposed to 'curiosity,'" said the 38-year-old. "But the way that the British press, what they turned it into, was not … what it was."
CLICK HERE TO SIGN UP FOR THE ENTERTAINMENT NEWSLETTER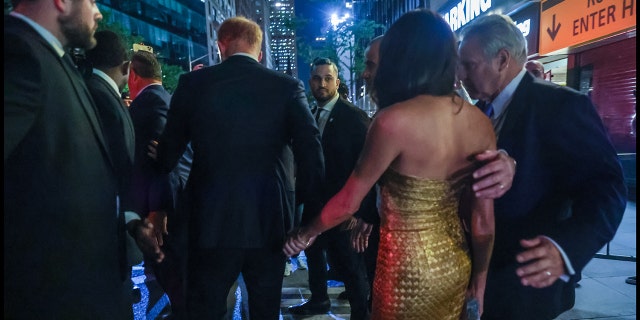 The royal couple set off alarms when their spokesperson said Wednesday that they had been dangerously pursued by paparazzi in a "near catastrophic car chase" through the streets of Manhattan. (Selcuk Acar / Anadolu Agency via Getty Images)
The couple was left shaken by Tuesday's paparazzi pursuit, which likely fueled Harry's fury against the media. It also would have likely conjured up painful memories of his mother, Princess Diana, who was killed in 1997 while being chased by photographers, which resulted in a fatal car crash in Paris. Harry was 12 at the time.
"My mother was chased to her death," Harry said in the mental health docuseries "The Me You Can't See," discussing his fears about Markle being hounded by the media. "And now look what's happened. You want to talk about history repeating itself? They're not going to stop until she dies."
PROWLER ARRESTED OUTSIDE MEGHAN MARKLE, PRINCE HARRY'S MONTECITO HOME
The cab driver who drove the couple from the police station said he instantly recognized his passengers and that paparazzi "were following us the whole time," though he said wouldn't call it a chase, the Associated Press reported.
Video
"They had this look on their faces," said the driver, Sukhcharn Singh. "All of a sudden, paparazzi came out and started taking pictures."
Meanwhile, police in California were called this week about an episode near the couple's property in Montecito. A man was arrested shortly after 2 a.m. Monday on suspicion of prowling near the property, the Santa Barbara County Sheriff's Office said in a statement.
"Once things die down, no more docuseries, no more interviews, no more books," she said. "They could then quietly serve… the commonwealth as we all hoped they would."
"Objectively speaking, Harry and Meghan have cashed in – to the tune of tens of millions of dollars – just by telling their side of the story, and they have cried or laughed all the way to the bank," Doug Eldridge, founder of Achilles PR, told Fox News Digital.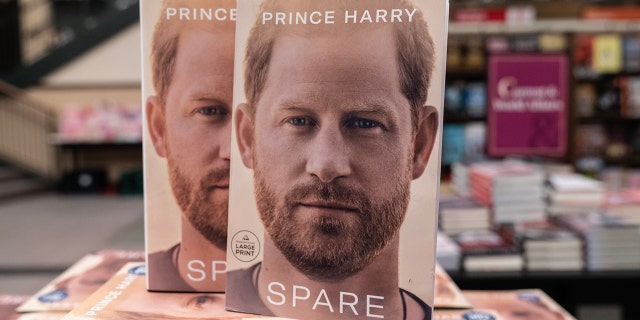 Prince Harry's memoir, "Spare," was published in January. (Lev Radin / Pacific Press / LightRocket / File)
"The question is what comes next," he said. "Ultimately, Harry and Meghan have the resources and name recognition to pursue whichever path they choose. That said, if you're looking to have an impact and build a legacy, I would recommend philanthropy."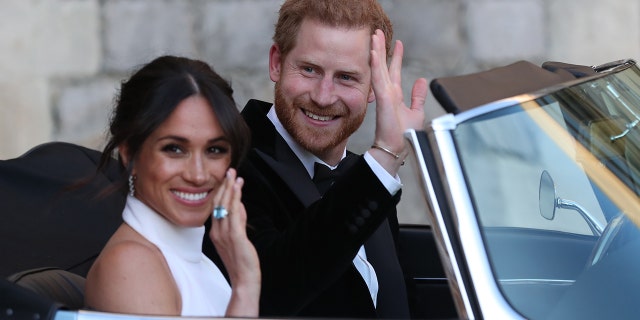 The Duke and Duchess of Sussex are seen waving as they leave Windsor Castle after their wedding to attend an evening reception at Frogmore House on May 19, 2018, in Windsor, England. (Steve Parsons / WPA Pool / Getty Images)
"I have had clients that express interest in booking Harry or Meghan, and it's like, on what topic?" she said. "Mental health? Veterans issues? Privacy and anti-bullying? Podcasting? They aren't well-known enough in their philanthropic life to have that many verticals. They need to focus on their aim. Their focus so far has been commercial."
"I do think COVID really hurt their launching pad," she said. "They left the royal family in January 2020. They had the Invictus Games lined up for May 2020, which would have been the perfect launch into their new life. Obviously, that's totally out of their control. So, that wasn't ideal. They had planned for a timeline of only five months before reintroducing themselves on a big glitzy platform with a brand that the public already [knew] and respected in association with him."
"We're three and half years out now from their exit, and there is no strategy on how to move them into the next phase of their life and mission," she added.
PRINCE HARRY, MEGHAN MARKLE MOVING FROM PROTECTED SUV TO TAXI AMID CHASE MAKES 'ZERO SENSE': SECURITY EXPERT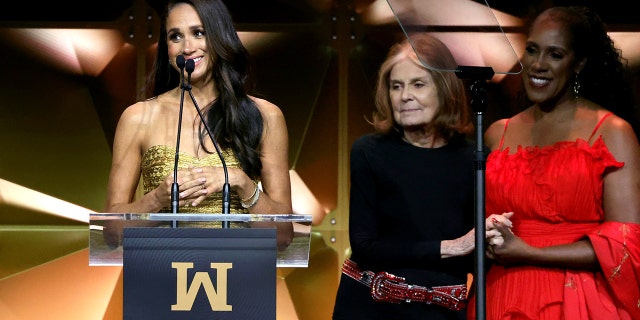 Meghan Markle, the Duchess of Sussex, speaks onstage with Gloria Steinem and Teresa Younger during the Ms. Foundation Women of Vision Awards at Ziegfeld Ballroom on May 16, 2023, in New York City. (Kevin Mazur / Getty Images Ms. Foundation for Women)
"It allowed me to recognize that part of my greater value and purpose in life was to advocate for those who felt unheard, to stand up to injustice and to not be afraid of saying what is true and what is just and what is right," she said.
The Associated Press contributed to this report.