Reba McEntire has been performing since she was a child, but always with the support of her beloved "mama."
McEntire appeared on TalkShopLive with fellow country superstar Garth Brooks, who interviewed her about her upcoming book, "Not That Fancy," which features lifestyle tips, recipes and personal stories.
The book, which features a foreword by Brooks, begins with McEntire reminiscing about her mom, who passed in 2020.
"Well you and I are very blessed to have had mamas that loved us, cared for us, and we loved them so much and we miss them so much," McEntire said.
"It was mama who encouraged us kids to sing, taught us how to sing, took us to our singing jobs," she shared. "Thirteen years old playing beer joints and honky tonks, Peg, Susie and I getting up there and singing."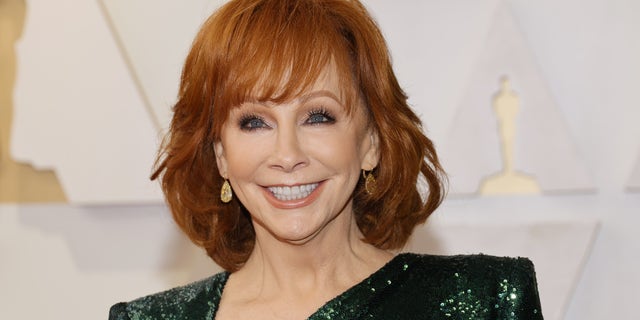 Reba McEntire said she's been playing clubs since she was 13, adding, "It was mama who encouraged us kids to sing." (Mike Coppola)
She continued, "And people would say, 'You're playing clubs at 13?' I'd say, 'Yeah, mama and daddy are sitting right there.' Took us. Took us home, encouraged us and kept us out of trouble. We were [doing] rodeo, and playing basketball and singing. So mama was there for all three events."
REBA MCENTIRE POSTPONES MOTHER'S FUNERAL 'INDEFINITELY' AMID CORONAVIRUS CONCERNS
McEntire's new single, "Seven Minutes in Heaven," is a tribute to her mother as well, one that was difficult for her to sing at first.
"Mama had passed in 2020 and so we're hearing that song and I said I definitely want it but I couldn't record it, I mean I couldn't sing it in the studio probably the first two or three times through," she said.
"I got so choked up because if I had seven minutes in heaven, I know exactly what I'd do. I would pass by all of the formal introductions," she continued, her voice cracking, "and go find Mama and sit down and ask her if she gets to go fishing up in heaven and then I'd say I'll come back and see you soon."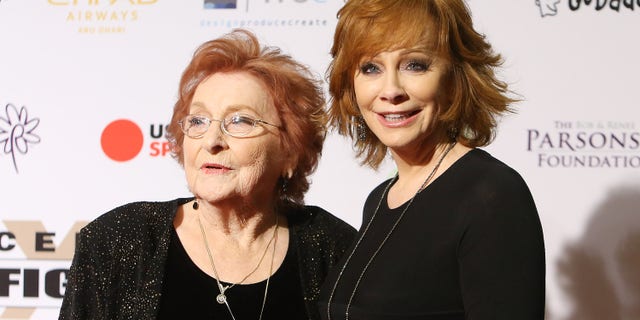 Reba McEntire's mom Jacqueline Smith died in 2020. (Michael Tran/FilmMagic)
Brooks agreed with the sentiment.
"Yeah, you have dreams of your family back together. We had eight of us total. Six, then mom and dad. And all my dreams, we've lost four of the eight. It's just tough," he added. "So if we could, just to see all eight of us back together again. And I don't care if we're back together fighting again like we used to at Thanksgiving, that would be fine with me! Whatever just to be together again. You know Okies."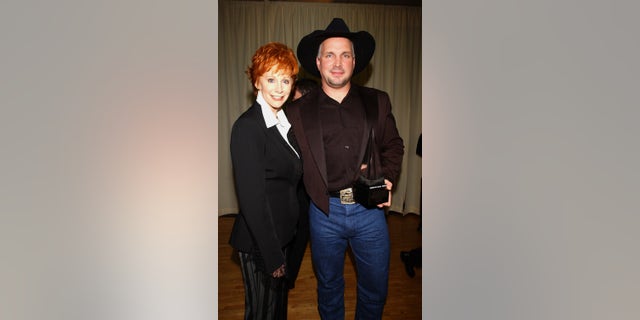 Reba McEntire and Garth Brooks backstage at the 29th Annual American Music Awards, Jan. 9, 2001. (KMazur/WireImage)
REBA MCENTIRE REMEMBERS 1991 PLANE CRASH THAT KILLED 8 BAND MEMBERS: 'IT SHOWED ME HOW PRECIOUS LIFE IS'
The "Friends in Low Places" singer and McEntire toured together in 1997, and have been friendly since.
During the interview, Brooks highlighted McEntire's hard work in the country music industry, which both agree is harder on its female stars than its male ones.
"There is not one that doesn't get the Reba talk from me," Brooks said, referring to when he mentors young artists.
"Look, girls have to work a thousand times harder in this business than guys to get half as much. They just do. But people like Dolly, Reba, Trisha, you're not going to hear them b—- and complain. You're just going to see them roll up their sleeves and go out and get it done. I said that's what you want to do. So, if you're a girl in this business, work ethic. If you're a guy in this business, it will pay off if you work like a girl."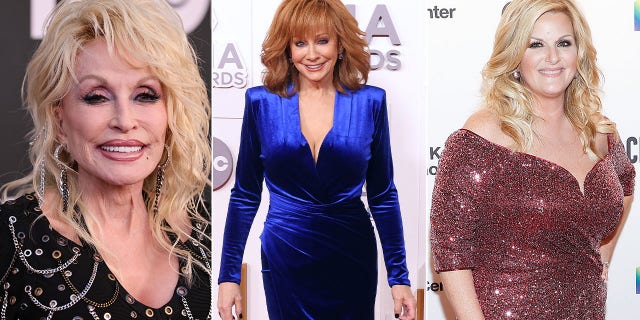 Garth Brooks noted that women have to work harder than men in the country music business, noting you won't hear Dolly Parton, Reba McEntire or Trisha Yearwood "b—- and complain." (Photo by Theo Wargo/Getty Images for The Rock and Roll Hall of Fame/Photo by Taylor Hill/FilmMagic/Photo by Paul Morigi/Getty Images)
McEntire also addressed the issue after Brooks read a fan question asking, "Women have to work harder, would you agree with that assessment in your own career, Reba?"
She responded, "I 100% agree… .You can't b—- about it, you can't complain. You just get in there and work twice as hard or three times as hard. Do more than you can think up. Try to find out what you can do more to get ahead or even try to run up even with the boys in the band. It's always been that way."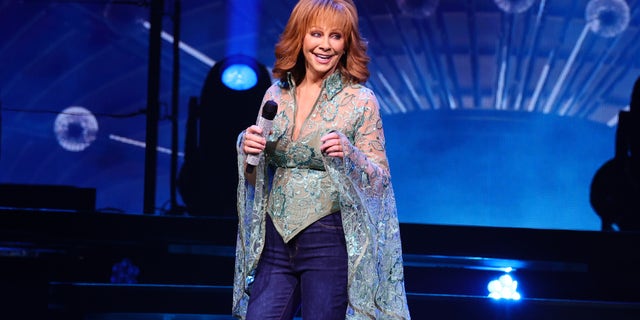 Reba McEntire performed at Madison Square Garden on April 15, 2023, in New York City. (Theo Wargo)
CLICK HERE TO SIGN UP FOR THE ENTERTAINMENT NEWSLETTER
"It's better than it was when I first got started in the '70s, but I'll tell you the thing you've got to have in this business, whether you're in the movies, television or the music business, is you've got to have the song. You've got to have the script. If you don't have the words, the melody, or something that people can believe, relate to, and want to listen to and watch again, you might as well stay home," she advised.
McEntire said she's still searching for great material and focused on creating new music.
"I love to record. I love to look for new songs. Matter of fact, we're going back in the studio soon to start recording again because I love it. I really enjoy that process," she said.
CLICK HERE TO GET THE FOX NEWS APP
McEntire also just wrapped an over a year-long tour this month, and shared her favorite song to perform live.
"I get the biggest kick out of doing 'Fancy,'" she said, referring to her 1990 hit. "I get to dress up in a red dress and I get to be somebody else. It's a rags to riches song, which is my favorite."