San Francisco public school system's equity-driven policy barring students from taking algebra before high school is driving families to enroll their children in outside tutoring and expensive online courses to stay on track – an option not available to poorer households – according to an education expert that spoke to Fox News.
"It's one of the sillier policies I can remember," Thomas B. Fordham Institute's editorial director, Brandon Wright, said. "It was really just the affluent families who sort of were just inconvenienced and had to jump through all these silly hoops. The less advantaged kids didn't benefit at all."
SAN FRANCISCO SCHOOLS' EQUITY-DRIVEN MATH POLICY ISN'T HELPING DISADVANTAGED KIDS, AN EDUCATION EXPERT SAYS. WATCH: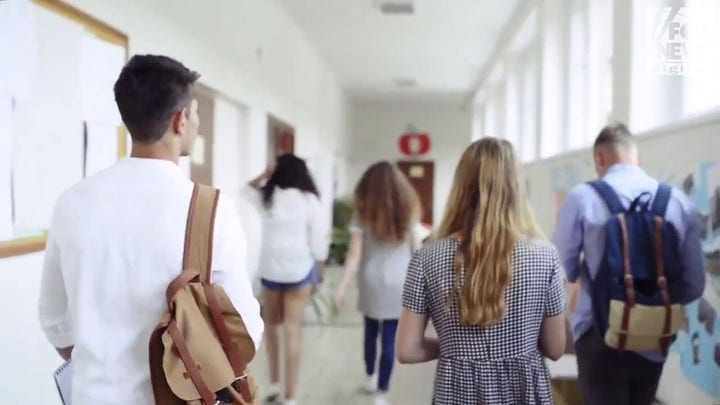 Video
WATCH MORE FOX NEWS DIGITAL ORIGINALS HERE
San Francisco Unified School District (SFUSD) started a policy in the 2014-2015 school year that prohibited students from taking algebra I until ninth grade to address high failure rates and large racial gaps in student enrollment in higher-level math courses, particularly Advanced Placement statistics and calculus. But Wright, whose think tank focuses on education policy, said the move just led to some higher income families investing in tutors and expensive online courses.
"The parents just got around it by paying for [supplements] or putting them into private schools," Wright said. "It didn't actually improve outcomes for less advantaged kids."
SAN FRANCISCO SCHOOL BOARD RECALL PROMPTS MEDIA RECKONING OVER WOKE WEARINESS: 'PROGRESSIVISM GONE WILD'
The policy has led to mixed results, a Stanford University study of six student cohorts found in March. Precalculus enrollment increased, with Black students making up the largest gains, but the racial gap for AP Calculus saw effectively no change.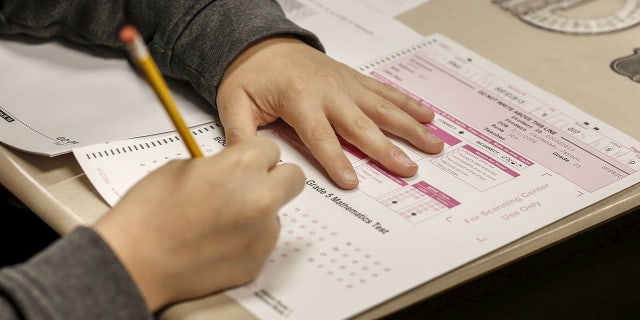 SFUSD students can't take algebra until high school.  (John Paraskevas/Newsday RM via Getty Images)
"Once you implement a policy that you claim improves equity but doesn't, you're closing the door to policies that do improve equity," Wright said.
Critics argued that SFUSD's policy hurt more advanced students since it tightened their timeline to take calculus. A good score on an AP test can help students with college acceptance and can save money since some universities offer credits.
"In a very direct way, this harmed them," Wright said.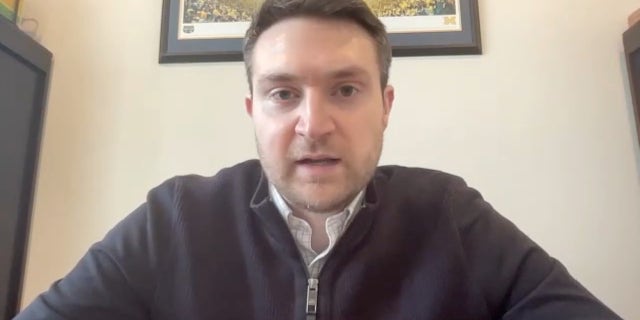 Wright says San Francisco public school system's math policy led higher income families to pay for online courses.  (Fox News Digital)
A group of parents filed a lawsuit against SFUSD in March alleging that the math reform denies students from advanced courses if their families can't afford the workaround options, like expensive online courses. A similar lawsuit against Palo Alto was successful in February.
But supporters argue that putting students on the same achievement level allows for better chances of success. A senior fellow at the Century Foundation, which pushes equity in education, said students with lower test scores perform better when put in higher level courses.
SHERIFF: 'SAFE SCHOOLS' INITIATIVE RAVAGED CALIFORNIA WITH DRUG ADDICTION AND FUELED HOMELESSNESS
Yet Wright said SFUSD hasn't "actually improved the education for these kids." He criticized the district for calling it an equity policy even though it didn't produce clear-cut equitable results.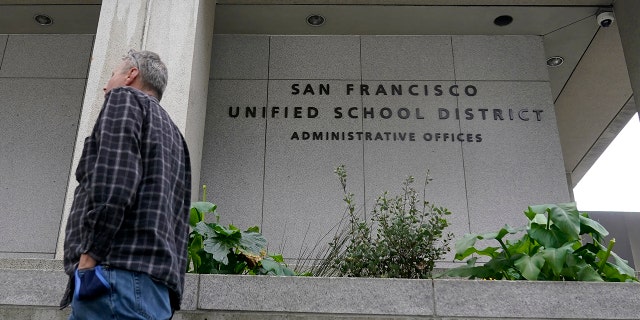 SFUSD touts the success of their math policy barring students from taking algebra until ninth grade to improve equity.  (AP Photo/Jeff Chiu)
"It's doing the easy thing instead of doing the hard work," Wright said. "It's not actually benefiting these kids."
In March, SFUSD said the district's math reform has seen "some strengths and some things we need to improve moving forward, especially to center our most underserved students." The district committed to "collecting evidence to inform needed improvements in mathematics programming," but noted that the policy has made progress.
CLICK HERE TO GET THE FOX NEWS APP
"They've taken a wide variety of kids and put them in a single class and asked a teacher to somehow challenge all of them," Wright said. "It is lowering the ceiling instead of raising the floor."
SFUSD did not respond to a request for comment.
To watch Wright's full interview, click here.
Ramiro Vargas contributed to the accompanying video.