Authorities have credited the arrest of the Texas mass shooting suspect, 38-year-old Francisco Oropesa, Tuesday evening to a tip submitted through the FBI tip line.
"Somebody got a tip," San Jacinto County Sheriff Greg Capers said during a press conference Tuesday. "It was a multi-jurisdictional operation, to say the least. DPS, C.I.D. U.S. Marshals, FBI. We had a tag team, and they all meandered over there and found out that that tip to be true."
Authorities said the tip about the suspect's location came in at 5:15 p.m. Approximately 75 minutes later, Oropesa was taken uninjured into custody in the Cleveland area.
Oropesa (also spelled "Oropeza") is a Mexican national who is suspected of fatally shooting five of his neighbors before midnight on April 28.
TEXAS MASS SHOOTING SUSPECT ACCUSED OF KILLING FIVE NEIGHBORS TAKEN INTO CUSTODY 'WITHOUT INCIDENT'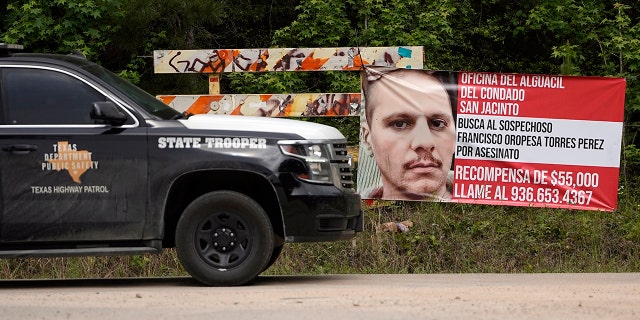 A Texas state trooper vehicle passes a posted wanted sign for a mass shooting suspect Tuesday, May 2, 2023, in the neighborhood where the shooting occurred Friday, in Cleveland, Texas.  (AP Photo/David J. Phillip)
Texas Gov. Greg Abbott's office and multi-county crime stoppers announced a combined $55,000 to a tip that resulted in Oropesa's arrest.
FBI Special Agent in Charge James Smith announced Sunday an additional $25,000 FBI reward in connection with the investigation, increasing the total reward amount to $80,000.
Authorities said during the press conference the individual will be paid the sum for their assistance.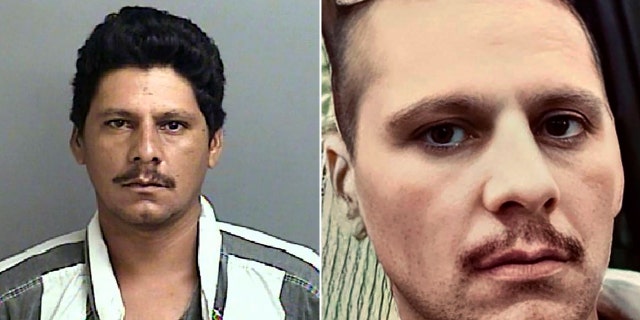 This undated photo released by the FBI (Houston) shows Francisco Oropeza. A manhunt continues for Oropeza, who is accused of fatally shooting five of his neighbors late Friday, April 28, 2023, in the rural community of Cleveland, Texas.   (FBI via AP)
FBI ASAC Jimmy Paul said the FBI was "extremely delighted that the suspect was captured" and also praised the "courage and bravery" of the individual who submitted the tip.
"The tip for the suspect's location came in through the FBI tip line. And we just want to thank the person who had the courage and bravery to call in the suspect's location," Paul said.
TEXAS FUGITIVE ACCUSED OF KILLING 5 WAS ILLEGALLY IN US; DEPORTED 5 TIMES
He added: "We always said it's not a matter of if, but a matter of when the suspects will be caught. And we're extremely glad that today was the when."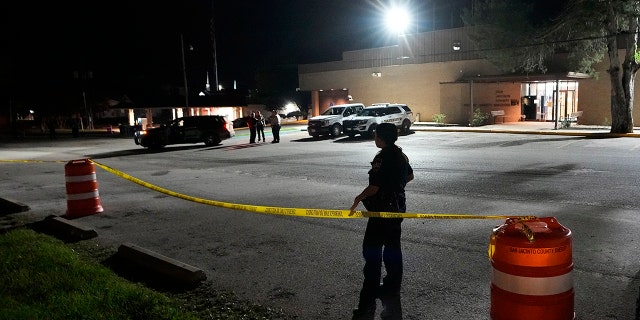 A law enforcement officer stands at the perimeter set outside the San Jacinto County Jail after the suspected gunman in a mass shooting arrived Tuesday, May 2, 2023, in Coldspring, Texas.  (AP Photo/David J. Phillip)
The suspect was arrested in Cleveland, approximately 20 miles from the home where the initial shooting took place. The Border Patrol's elite BORTAC unit apprehended the suspect without incident.
"He was caught hiding in a closet underneath some laundry. They were effective [and] made the arrest. He is uninjured, and he is currently being taken to my facility in Cold Springs," Capers said.
Investigators said the shooting on April 28 was allegedly prompted by neighbors requesting Oropesa move further from their home as he was firing a rifle in his yard.
Members of the rural community often fire weapons outside their homes, but the neighbor expressed frustration as their child was having trouble sleeping.
Oropesa then allegedly charged at the neighbors, reloaded his AR-15 and fired the weapon, hitting four adults — Sonia Argentina Guzman, 25; Diana Velazquez Alvarado, 21; Julisa Molina Rivera, 31; and Jose Jonathan Casarez, 18. They were declared deceased at the scene.
Daniel Enrique Laso Guzman, age 9, was also struck. He was airlifted to a hospital, where he was declared deceased.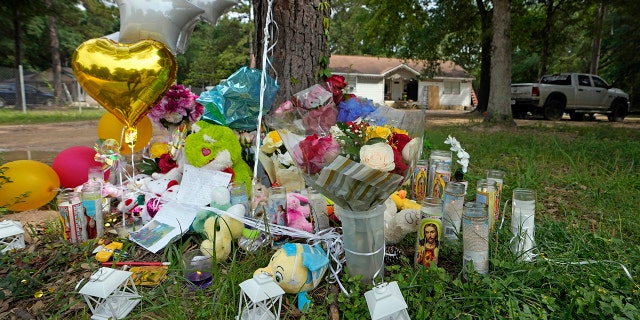 A memorial is shown Tuesday, May 2, 2023, outside the home where a mass shooting occurred Friday, in Cleveland, Texas.  (AP Photo/David J. Phillip)
Following the shooting, a massive manhunt was launched to try and locate Oropesa.
CLICK HERE TO GET THE FOX NEWS APP
Sheriff Capers said more than 225 law enforcement officers, assisted in the manhunt which also included search efforts in Wyoming, Florida, South Texas, North Texas, Oklahoma, and Maryland.
He mentioned later in the presser that the Department of Homeland Security was also involved in the manhunt and subsequent arrest, as well as the ongoing investigation.
Oropesa has been deported from the U.S. several times.
The Associated Press contributed to this report.