U.S. fighter jets intercepted Russian bomber aircraft near Alaska Monday, according to the Alaskan Region of North American Aerospace Defense Command (NORAD).
NORAD made the announcement Wednesday in an official statement.
"The Alaskan Region of North American Aerospace Defense Command (NORAD) detected, tracked, positively identified and intercepted two Russian aircraft entering and operating within the Alaska Air Defense Identification Zone (ADIZ) on April 17, 2023," the defense organization said.
US FORCES IN UKRAINE SPARK QUESTIONS OVER WHAT HAPPENS IF RUSSIA ACCIDENTALLY KILLS AN AMERICAN SOLDIER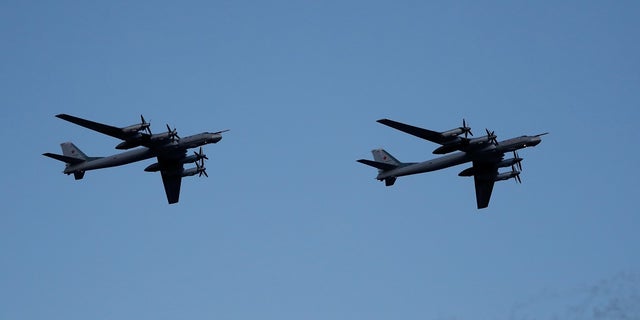 Russian Tupolev Tu-95 strategic bombers fly during a military parade in Minsk. (Reuters)
NORAD clarified that the Russian Tu-95 bombers did not enter U.S. or Canadian airspace.
The command added that the aircraft activity was not seen as provocative or dangerous.
According to the statement, "NORAD aircraft, including F-16 fighters, F-22 fighters, KC-135 Stratotankers, and E-3 AWACS conducted the mission."
US VIDEO SHOWS MOMENT RUSSIAN FIGHTER JET COLLIDES WITH US DRONE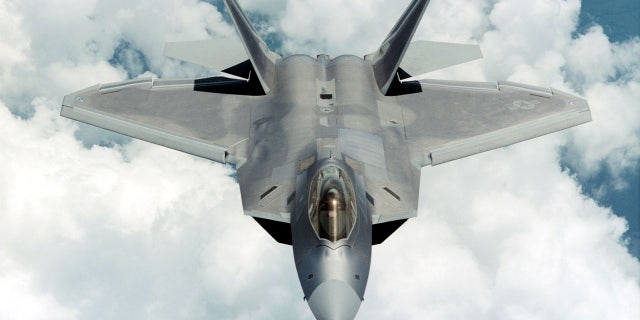 An F-22 Raptor in flight (Lockheed Martin via Getty Images)
This marks the first incident in the area since an American drone was downed by Russian forces last month.
U.S. military command officials said in March that a Russian Su-27 fighter jet dumped fuel on a U.S. MQ-9 Reaper drone flying over the Black Sea, clipped the drone's propeller and forced it into the water.
The Kremlin issued state awards to the fighter jet pilots responsible for downing the U.S. drone.
CLICK HERE TO DOWNLOAD THE FOX NEWS APP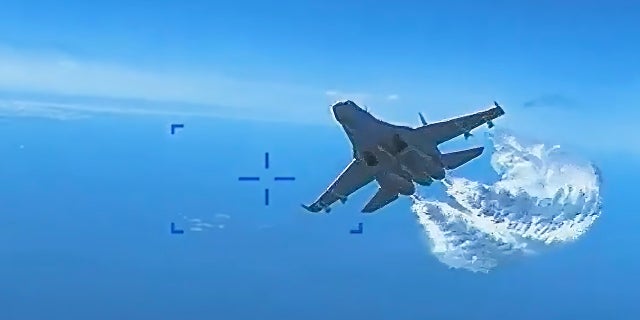 U.S. European Command said a Russian Su-27 fighter jet collided with a U.S. MQ-9 Reaper drone over the Black Sea. A screenshot shows a jet dumping fuel. (US European Command)
In an official statement at the time, the Ministry of Defense commended the pilots for preventing the drone from "violating the boundaries of the temporary airspace regime established for the special military operation."
Fox News' Louis Casiano contributed to this report.