This story discusses suicide. If you or someone you know is having thoughts of suicide, please contact the Suicide & Crisis Lifeline at 988 or 1-800-273-TALK (8255).
A schoolteacher in Washington state has been arrested after he allegedly groomed a teenage student and intimidated her to the point where she considered dying by suicide.
Police say that Jesse Webb, a 44-year-old chemistry teacher at Kentlake High School in Kent, Washington, has been charged with communication with a minor for immoral purposes as a result of an inappropriate physical relationship with one of his 15-year-old students, Fox 13 Seattle reported.
Court documents allege that the interactions took place between October 1, 2022, and December 15, 2022, and that Webb started off by messaging the student on Instagram, telling her that he missed her and that she looked "hot" wearing certain outfits.
Court documents accused Webb of "grooming" the teen and giving her gifts.
NEW YORK DANCE TEACHER ACCUSED OF SEX CRIMES INVOLVING STUDENTS: POLICE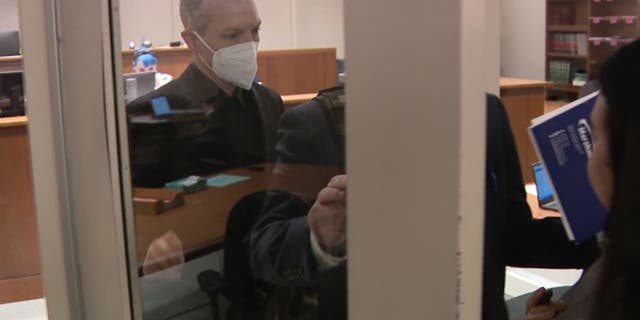 Jesse Webb allegedly groomed and pressured the teenage girl to the point of suicidal thoughts. (Fox 13 Seattle)
In November 2022, prosecutors say the student was so distraught about the relationship that she called the King County Crisis Line and said she was having suicidal thoughts. She disclosed to the dispatcher that she was being groomed by her teacher and that the stress had become too much.
Webb pleaded not guilty in court on May 18 and has been ordered to have no contact with the victim and all minors.
Kentlake High School did not immediately respond to a request for comment from Fox News Digital.