A viral safety tip advising people to leave their lights off when they come home from an outing has TikTok users sounding off about home security and personal safety.
Mary Alice, a singer and songwriter who lives in the United States, created and shared a TikTok video detailing a suspicious encounter she reportedly had with a man outside her apartment complex last month.
In her one-minute and 17-second video, Mary Alice said she felt "bad vibes" when a man she didn't recognize approached her one night shortly after she parked her car outside her building.
92% OF WOMEN RUNNERS SAY THEY'RE CONCERNED ABOUT SAFETY DURING OUTDOOR RUNS: SURVEY
"When I got home tonight, I got out of my car. And there was a man getting s— out of his car," she said in her viral video, which was uploaded on March 31. "I had never seen him before this morning when he was in my apartment complex area."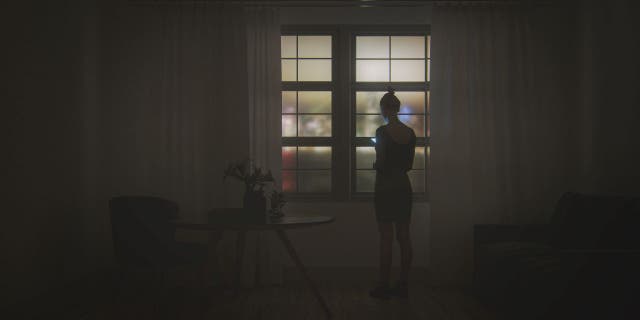 A woman on TikTok (not pictured) is advising people who live alone in street-facing apartments that they shouldn't turn their home lights on right away when they get home in case someone is watching them for a potential crime. (iStock)
Mary Alice claimed the man had tried to make conversation about one of her headlights being out, and she reportedly told the man that she was aware and would have it repaired another time.
"I go inside. Don't turn the lights on, but I have a feeling to check my Ring camera." She continued. "He's standing in the street, which is very close to my apartment building. Staring at my building. And he did not leave for like five minutes."
The security footage that Mary Alice claims to have shows the man had moved behind a car in an empty parking space, where he reportedly appeared to hide while staring in the direction of Mary Alice's apartment building, she said on TikTok.
"He waited to see. So, now he knows what car I drive and where I live, but not my apartment," she concluded. "Don't turn your lights on."
10 SAFETY TIPS TO REMEMBER IF YOU'RE TRAVELING OUT OF THE COUNTRY FOR SPRING BREAK
The viral video, which has been uploaded with hashtags such as #creepystory, #womensafety, #stalker and #menarescary, has been viewed more than 22.5 million times.
"I'm so tired of feeling like prey," Mary Alice captioned the video. "My lights are only on in my bathroom now because it's the only room I have with no windows."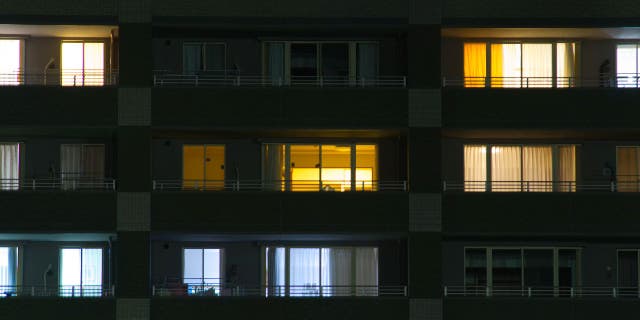 Mary Alice, a TikTok user who has gone viral for an apartment safety tip she shared on the app, told her followers that she realized potential stalkers and criminals might be able to figure out which unit a person lives in by watching which window has room lights turn on shortly after their arrival. May Alice's apartment building is not pictured in this photo. (iStock)
Fox News Digital reached out to Mary Alice for comment.
The cautionary story has garnered more than 3.9 million likes, 351,100 bookmarks, 202,100 shares and 17,1000 comments on TikTok, according to the app's video analytics counter.
PREDATORS TARGETING WOMEN STAYING AT POPULAR HOTEL CHAINS IN HORRIFYING CRIME TREND: REPORT
Thousands of TikTok users – the majority of which appear to be women – left comments to thank Mary Alice for her apartment safety tip.
"Amazing advice, that I guarantee so many don't think about…. I didn't until you said something," one TikTok user wrote. "Thank you!"
"Great advice but I'm scared of the dark," another TikTok user noted.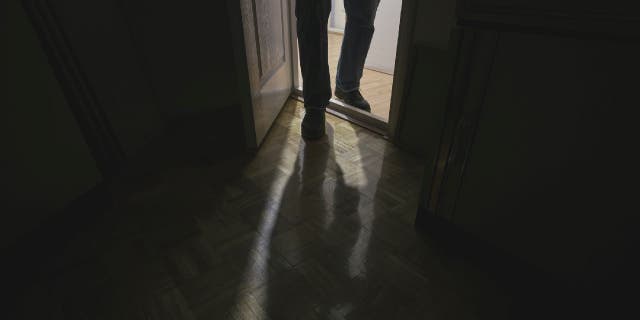 Mary Alice, a singer and songwriter (not pictured) who uses TikTok, is advising people to wait an unspecified amount of time before they turn their home lights on as a personal safety precaution. (iStock)
Other TikTok commenters shared that they have different approaches when securing their home.
"[I] always leave lights on, so we never walk into a dark place," one user wrote.
"This is exactly why I have a big dog with teeth that are over an inch long," another user admitted.
FLIGHT ATTENDANTS WORRY ABOUT THEIR PERSONAL SAFETY WHILE WEARING THEIR UNIFORMS: REPORT
Several commenters also admitted that they're fearful of bad actors when traveling or living alone.
"I literally fear for my life all day. I can't even handle a car being behind me on [an] open road for too long," one user shared. "I'll go another way."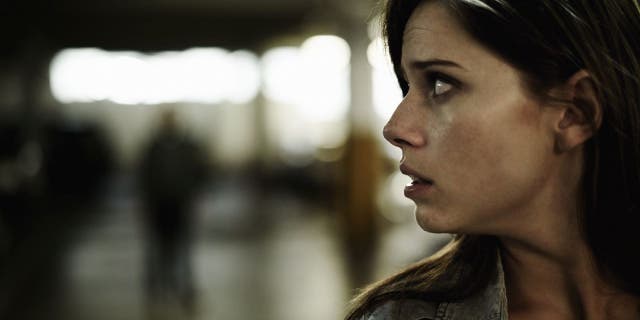 Burglaries, robberies and home invasions are more likely committed by someone who knows their victim personally rather than a stranger, according to the U.S. Department of Justice's Bureau of Justice Statistics. (iStock)
Sixty-five percent of violent burglaries were committed by people who know their victims, according to a National Crime Victimization Survey published by the U.S. Department of Justice's (DOJ) Bureau of Justice Statistics. The survey examined 3.7 million household burglaries that happened between 2003 and 2007.
Only 28% of violent burglaries were committed by strangers, according to the DOJ.
CLICK HERE TO SIGN UP FOR OUR LIFESTYLE NEWSLETTER
Exact numbers for "home invasions" couldn't be determined because "limited numbers of states" have the term included in statutes and the term is "used widely to describe an array of victimizations," including forcible entry with nonviolent and violent intent, theft, rape or sexual assault, the DOJ noted.
Similarly, a Female Victims of Violence report published by the Bureau of Justice Statistics found that violent crimes against women – including robbery, assault, murder, rape and sexual assault – from 1993 to 2008 were more likely to happen among intimate partners, family members or acquaintances rather than strangers.
In terms of stalking, the DOJ reported that about one in 10 female victims were stalked by a stranger.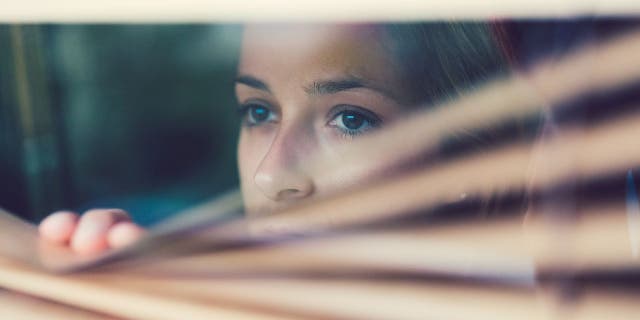 Statistics compiled by the U.S. Department of Justice found that women are more likely to be stalked by someone they know instead of a stranger. (iStock)
"Nearly 3 in 4 of all victims knew their offender in some capacity," the DOJ wrote in its statistical crime report. "Stalking victims most often identified the stalker as a former intimate (21.5%) or a friend, roommate, or neighbor (16.4%)."
FOLLOW US ON FACEBOOK FOR MORE FOX LIFESTYLE NEWS
TikTok users who are concerned about personal safety and home security have offered suggestions to Mary Alice, which include getting light times or smart lights with remote activation features.
Others have also advised that she change the route and schedule she uses to make sure a pattern can't be determined in case someone is watching.
In two follow-up videos Mary Alice posted in early April, she let her TikTok followers know that the man in her video has been identified to her by her landlord, and he's reportedly moving out soon.
Despite getting a positive affirmation from her landlord about the tenant, Mary Alice said she still feels suspicious and is keeping her guard up.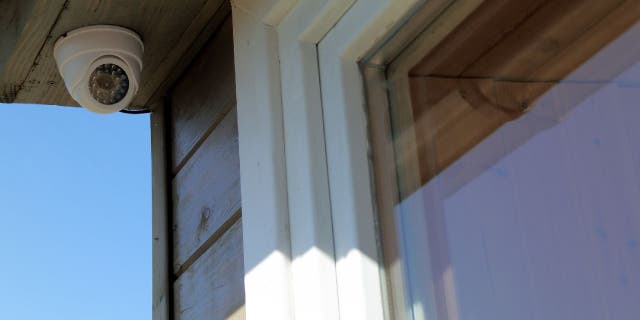 Surveillance cameras have become common home security devices inside and outside houses and apartment units. (iStock)
She shared a screenshot of the footage she says came from her indoor plug-in Ring security camera, which appears to be facing a window.
CLICK HERE TO GET THE FOX NEWS APP
Mary Alice told her TikTok followers she's declining to provide additional details because she doesn't want the situation to escalate.
In the April 1 follow-up video, she went on to thank her followers for caring about her safety and acknowledged that some TikTok users have been skeptical of her story. Mary Alice addressed those users who she said "aren't so nice," adding that she isn't lying and has "nothing to prove."